Deity Boom Pole - 2.3m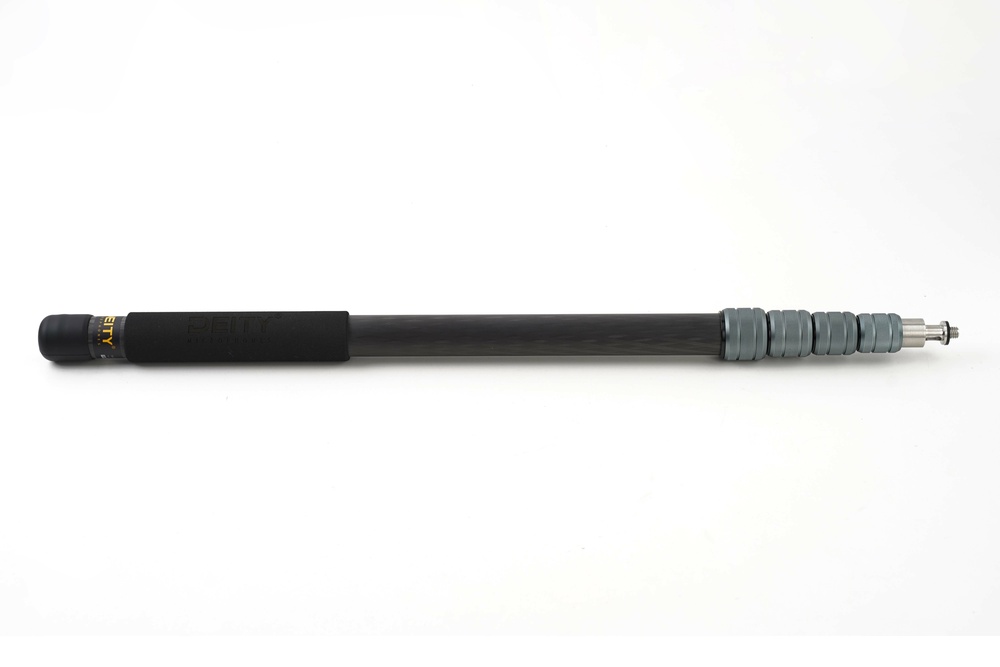 Using a carbon fiber boom pole has become a popular choice among audio professionals. Carbon fiber is incredibly lightweight, making it easy to handle and maneuver, particularly during prolonged recording sessions. Additionally, carbon fiber has excellent vibration-dampening properties, which help reduce unwanted noise and improve the overall sound quality of the recording. It's also highly durable and resistant to wear and tear, ensuring that the boom pole withstands frequent usage without breaking down.
Features:
Super Lightweight
2.3 m long When Fully Extended
Carbon Fiber Tubes
Includes Rigid Travel Case
5 SECTION POLE
The carbon fiber Deity Boom Pole extends to 2.3m and collapses down to 74.5 cm.
This means the Deity Boom Pole can fit into a medium-sized suitcase, avoiding oversized luggage fees.
CNC ALUMINUM COLLARS
Featuring aluminum collars, the Deity Boom Pole is designed to be ultra-durable and still ultra- lightweight. In total, the boom pole weighs a mere 540 grams.
FOAM ISOLATING HAND GRIP
The foam handle helps to reduce handling noise and is removable if the operator prefers to not use it.
1x Deity Boom Pole - 2.3m
1x Carrying case
Material - Carbon Fiber
Number of Sections - 5
Pole Tip Thread - 3/8" Male
Pole End Cap Mount - 3/8" Female
Weight Capacity - 1.6 kg
Collapsed Sized - 69.9 cm
Extended Size - 2.6 m
Carrying Case Size - 74.5 cm
Diameter - 5.2 cm
Boom Pole Weight - 540g
Operational Temperatures - - 30°C ~ 80°C
Storage Temperature - 22°C