DPA 2-way Double Clip for 4060 series, Black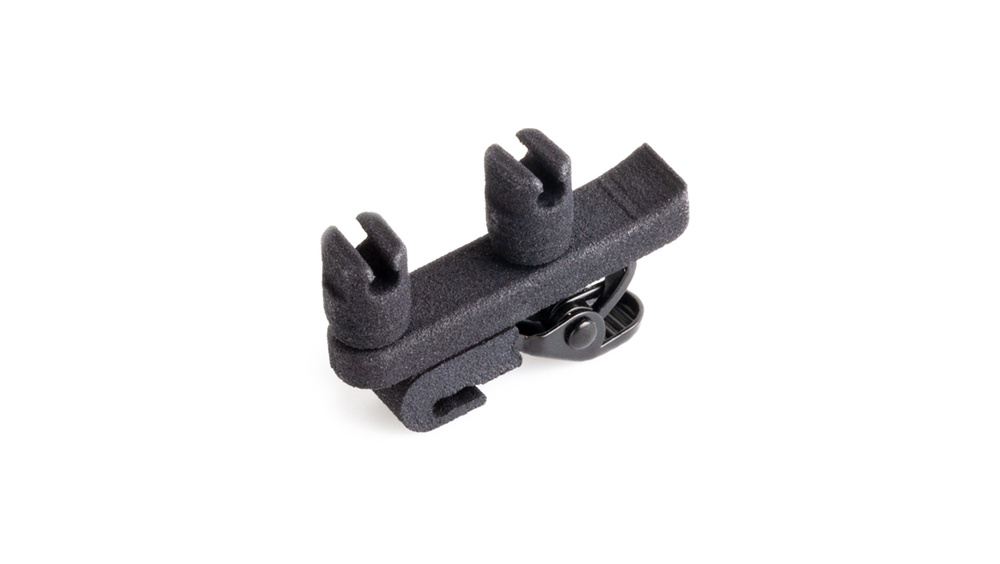 For situations that need extra audio security, this flexible clip mounts two mics. This versatile, 2-way dual clip for our omnidirectional lavalier microphones allows you to mount two redundant mics in an upwards or downwards position.
Easy dual mic mounting
Quick to attach and secure
Upwards / downwards mounting
Multiple cable-management mounts
This lavalier clip is used with omnidirectional microphones that pick up sound perfectly, no matter in which direction the microphone is placed. The rear cable hook controls cable run behind clothes and minimizes the mics' visual appearance.
Use with:
DPA 4060
DPA 4061
DPA 4062
DPA 4063
DPA 4071
1x DPA 2-way Double Clip for 4060 series, Black