DPA Clip for Lavalier Microphones, Black, 10 pcs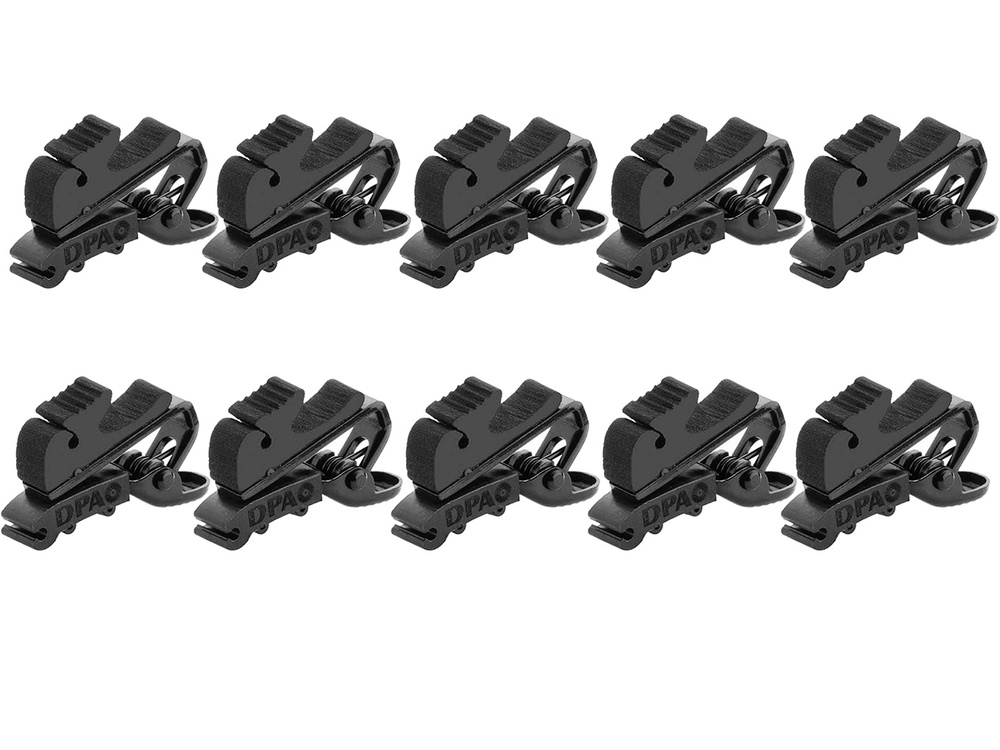 The Miniature Clip, Small is a specially-designed clip for quick and easy chest mounting of our Miniature Microphones. This holder is available in black and white. It can be purchased as a single unit or in a 10 piece set.
The holder replaces the DMM0004, which does not fit the reinforced Omnidirectional Microphones. The holder is backwards compatible with the non-cable reinforced Miniature Microphones via an included sliced-cable relief.
10x DPA Clip for Lavalier Microphones, Black