DPA Double Lock Clip, Black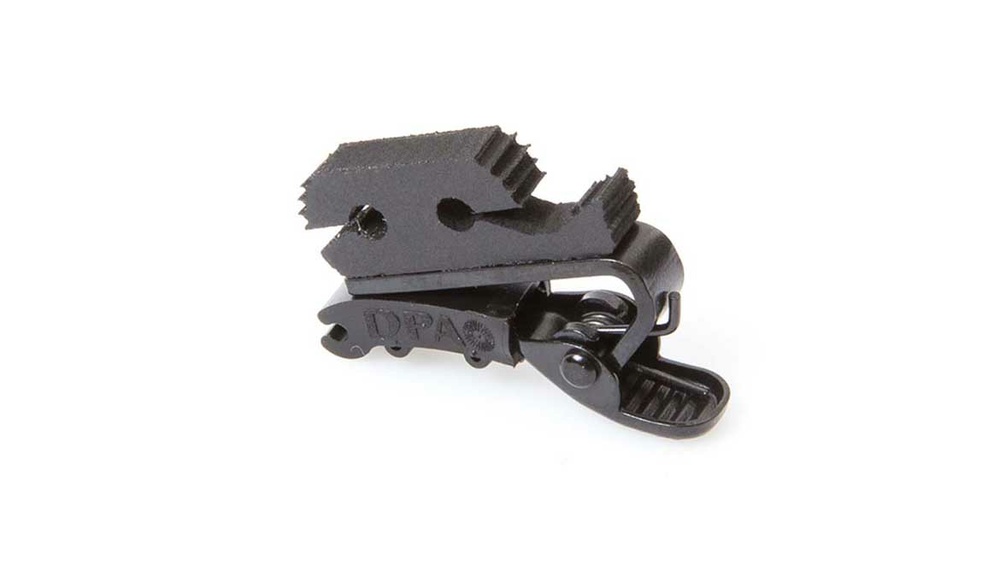 The SCM0008 Miniature Clip, Double Lock is a double clip specially designed for quick and easy mounting of a Lavalier Miniature Microphone on the chest of a speaker. When mounting the microphone on the two holes, cable noise is attenuated dramatically.
This holder is available in black and white. The Clip with Double Lock for is also available in a set of 10 pcs.
The holder replaces the DMM00084, which does not fit the Lavalier Omnidirectional Microphones. The holder is backwards compatible with the non-cable reinforced Lavalier Miniature Microphones via an included sliced-cable relief.
1x DPA Double Lock Clip, Black