DPA Floor Base, Ø250 mm (9.8 in)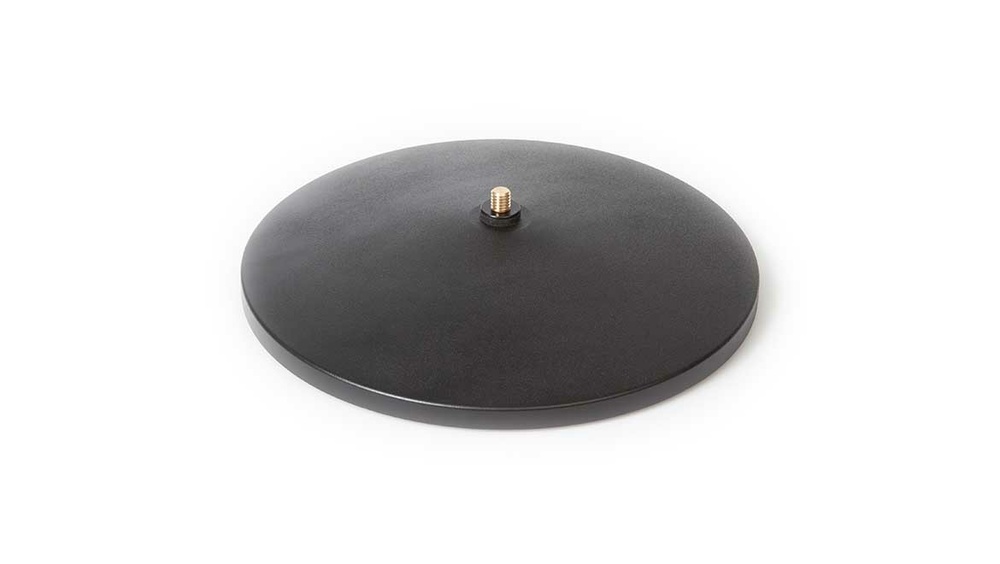 Ø250 mm (9.8 in) floor base with a strong powder-painted matte black surface. It has three rubber feet, which ensures stable placement of the microphone stand on any surface.
The DUA0250 Floor Base has an integrated shock-mount solution: the thread screw holding the Stand Extension and Active Boom Pole. This unique design allows for a long-stage microphone boom pole that does not swing, but rapidly stabilizes itself after being positioned.
The DUA0250 Floor Base is part of the elegant and flexible DPA Pencil Series of floor stands. It is supplied as standard with DPA Gooseneck Microphone.