Bubblebee - The Windkiller SE for Klover Mik KM09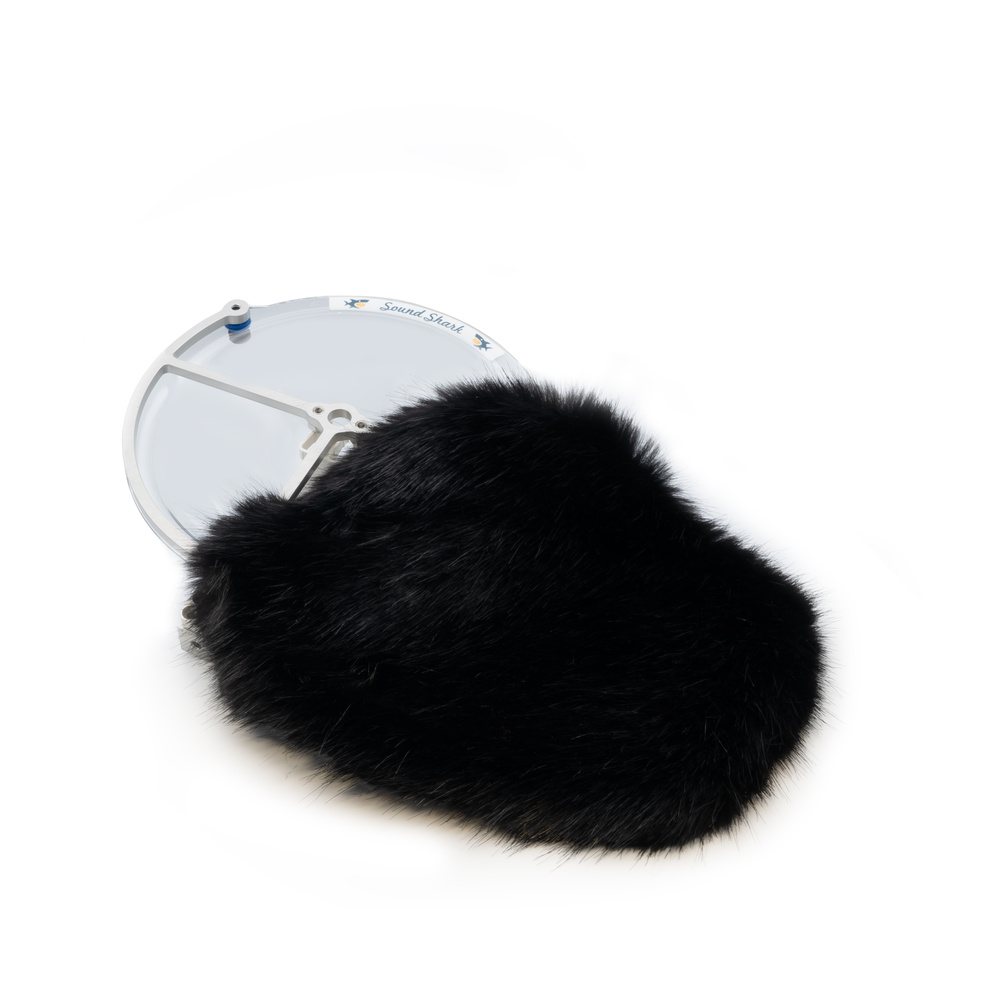 THE WINDKILLER SE FOR KLOVER MIK 09
Introducing The Windkiller SE for Parabolic Dish, the ultimate solution for capturing flawless audio from long distances with your Klover MiK 09 parabolic dish. Designed specifically for sports broadcasting and nature recordings, this innovative accessory is here to elevate your audio game to new heights.
FEATURES
Uses our much-loved, multi-pile fur for the ultimate protection against wind noise.
Transparent inner fabric maintains a very natural frequency response.
Manufactured in Denmark with quality and comfort in mind by sound lovers, for sound lovers.
The Windkiller SE is crafted with meticulous attention to detail, combining cutting-edge technology with premium materials to provide exceptional performance in challenging outdoor environments. Its primary objective is to shield your recordings from wind interference, ensuring crystal-clear and wind-free audio capture, even in the most demanding conditions.
Say goodbye to unwanted noise caused by gusts of wind. The Windkiller SE features a specially engineered windscreen made from high-density, multi-pile fur, which effectively minimises harmful wind noise without compromising the quality of your recordings. Its unique design enables optimum air flow and acoustic transparency, allowing your Klover MiK 09 parabolic dish to capture every subtle nuance with astounding clarity.
Versatility is key, and The Windkiller SE delivers. Its easy-to-use attachment system securely fastens to the Klover MiK 09 parabolic dish, providing a snug and reliable fit. Installation is a breeze, so you can spend less time setting up and more time focusing on capturing stunning audio.
Whether you're capturing the excitement of a live sports event or immersing yourself in the tranquility of nature, The Windkiller SE for Klover MiK09 is your trusted companion. It is engineered to withstand the rigours of outdoor use, with durable and weather-resistant construction that ensures longevity and reliability, no matter the conditions.
Don't let wind interference compromise your audio recordings any longer. Upgrade your audio setup with The Windkiller SE for Klover MiK 09 and unlock a new level of audio fidelity. Perfect for sports broadcasters, wildlife enthusiasts, and sound professionals alike, elevate your recordings and let the Windkiller SE unleash the true potential of your Klover MiK 09 parabolic dish.
1x Bubblebee - The Windkiller SE for Klover Mik KM09