DPA 4098 CORE Supercardioid Mic, Black, XLR, 122 cm (48 in) Boom, Floor Stand, Single Mic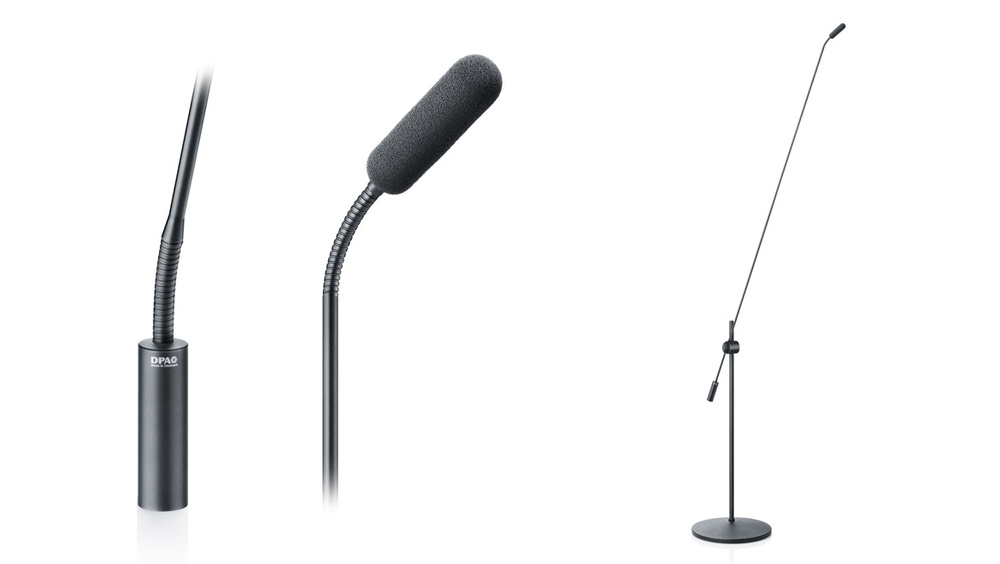 Elegant and exclusive design
CORE by DPA technology has been added to the 4098 floor stand microphone solutions, lifting sound quality even more, just like all of the other products using CORE technology. The 4098s dynamic range has been increased by 8 dB, so that the 1% THD is lifted significantly to 133 dB.
Low noise and natural voice
Highly directional for high isolation
Uniform, frequency independent directionality
Exclusive, elegant design
Integrated shock-mounting in floor base
Rapidly stabilizing microphone boom pole
Modular flexibility
With very low noise and a high sensitivity, our supercardioid microphones offer the most clear, transparent, and natural sound available on the miniature mic market. The mics are capable of handling extremely high SPL before clipping. With a linear response, low distortion and an extremely large dynamic range, they sound great no matter how challenging the environment.
This floor stand solution has an elegant and exclusive design with a black, non-reflective surface specifically made to handle the, from time to time, rough life in TV-studios, OB-vans and onstage in theaters and concert halls. The Floor Base has an integrated shock mounting solution. The thread screw holds the Stand Extension and MMP-F Modular Active Boom. This unique design allows for a long stage microphone boom pole that does not swing, but rapidly stabilizes itself after being positioned.
These floor stand solutions can quickly, and with no tools needed, transform into a new configuration. You can combine it with another pencil mic capsule and preamplifier.
DPA 4098 Frequency Response: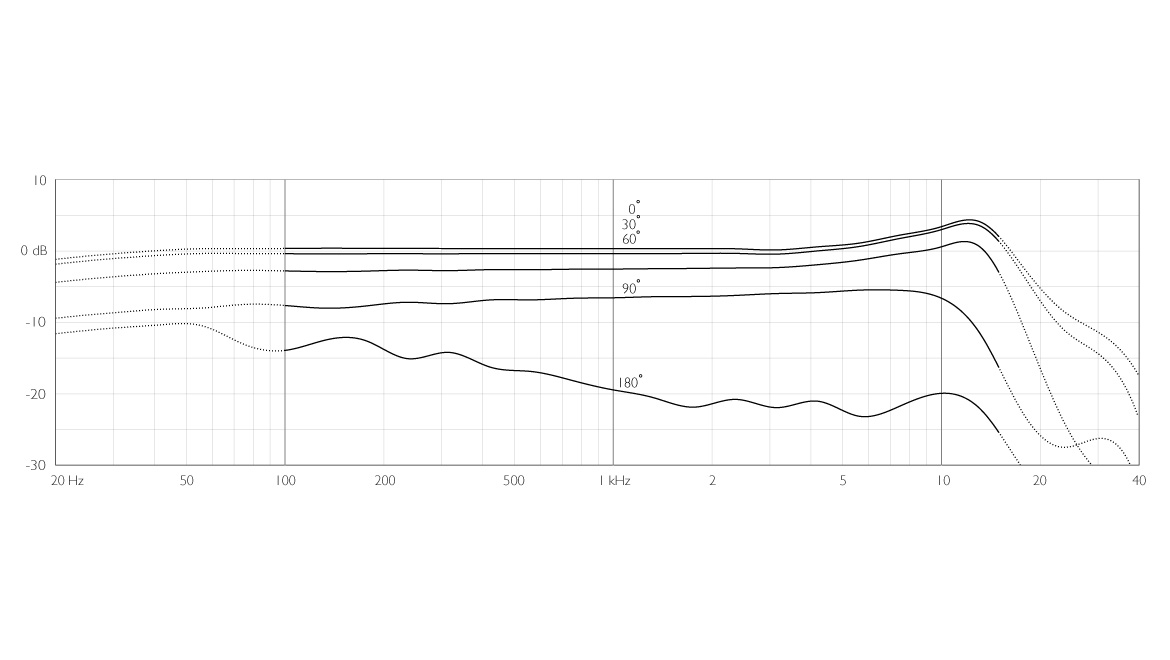 Typical on and off-axis response of a DPA 4098
DPA 4098 Polar Pattern: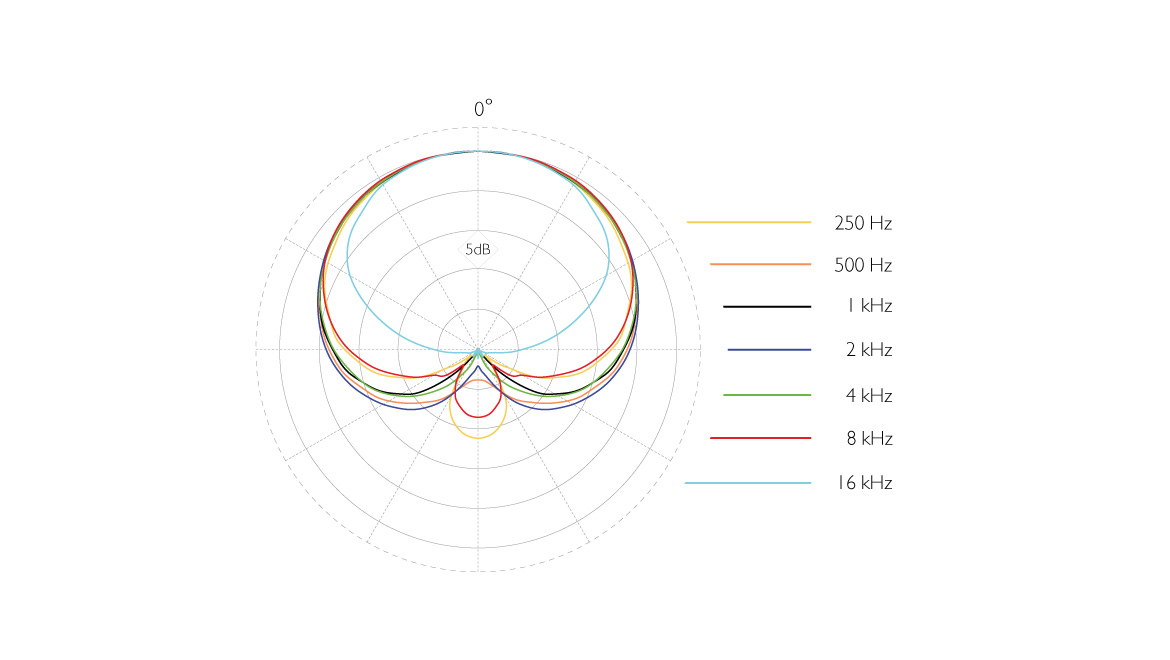 Typical directional characteristics of DPA 4098
1x DPA 4098 CORE Supercardioid Mic, Black, XLR, 122 cm (48 in) Boom, Floor Stand, Single Mic
1x Foam Windscreen
Directional Pattern:
Supercardioid
Principle of operation:
Pressure gradient
Cartridge type:
Pre-polarized condenser
Frequency response:
20 Hz - 20 kHz
Dynamic range:
Typ. 110 dB
Effective frequency range ±2 dB, at 20 cm (7.9 in):
MicroDot: 80 Hz - 15 kHz with 3 dB soft boost at 8-15 kHz
XLR-3M: 100 Hz - 15 kHz with 3 dB soft boost at 8-15 kHz and permanent 2nd order low-cut filter at 80 Hz
Sensitivity, nominal, ±3 dB at 1 kHz:
16 mV/Pa; -36 dB re. 1 V/Pa
Equivalent noise level, A-weighted:
Typ. 23 dB(A) re. 20 µPa (max. 26 dB(A))
Equivalent noise level, ITU-R BS.468-4:
Typ. 35 dB (max. 38 dB)
Distortion, THD < 1%:
130 dB SPL RMS, 133 dB SPL peak
Max. SPL, THD 10%:
135 dB SPL peak
Rated output impedance:
From MicroDot: 30 - 40 Ω. From XLR connector or DAD6001-BC XLR Adapter: 100 Ω
Minimum load impedance:
2 kΩ
Cable drive capability:
MicroDot: Up to 300 m (984 ft) with DAD6001-BC XLR Adapter
XLR-3M: Up to 100 m (328 ft)
Output balance principle:
Signal balanced with XLR connector or DAD6001-BC XLR Adapter
Common mode rejection ratio (CMRR):
> 60 dB from 50 Hz to 15 kHz with DAD6001-BC XLR Adapter
Power supply (for full performance):
MicroDot: Min. 5 V to max. 10 V through DPA adapter for wireless systems or
P48 (Phantom Power) with DAD6001-BC XLR adapter
XLR-3M: P48 (Phantom Power)
Current consumption:
Typ. 1.5 mA (microphone). 3.5 mA with DAD6001-BC XLR Adapter
Polarity:
+V at MicroDot pin for positive sound pressure (and pin 2 on XLR connector or DAD6001-BC XLR adapter)
Microphone diameter:
5.7 mm (0.22 in)
Microphone length:
Microdot: 16 cm (6 in), 28 cm (11 in), 43 cm (17 in), 77 cm (30 in), 122 cm (48 in)
XLR-3M: 20 cm (8 in), 32 cm (13 in), 47 cm (18 in), 77 cm (30 in), 122 cm (48 in).
Temperature range:
-40°C to 45°C (-40°F to 113°F)
Relative humidity (RH):
Up to 90%