DPA 4098 CORE Supercardioid Mic, Black, XLR, 122 cm (48 in) Boom, top and bottom Gooseneck
4098-DC-G-B01-120
5713055015794 Speech intelligibility - low noise
DPA gooseneck microphones have quickly become a very popular choice for podium mics as well as for conference room usage as either tabletop or ceiling mount.
With XLR connector
Choose between black or white
Outstanding audio quality
Wireless podium mic capability
Highly directional – very isolated
High rejection of radio frequency interference
Sleek Scandinavian design
The 4098 gooseneck microphone, in any of its configurations, delivers high intelligibility and controlled directionality as well as efficient rejection of background noise and radio frequency interference. They are often the preferred mic to turn to when high speech intelligibility is paramount - for example at parliaments where multiple languages are to be simultaneous interpreted and the interpreters must catch every word and nuance in a split second to deliver the perfect translation.
In addition, speaking into the side (off-axis) of the microphone doesn't make the audio sound worse, it just drops the level of your voice.
DPA 4098 Frequency Response: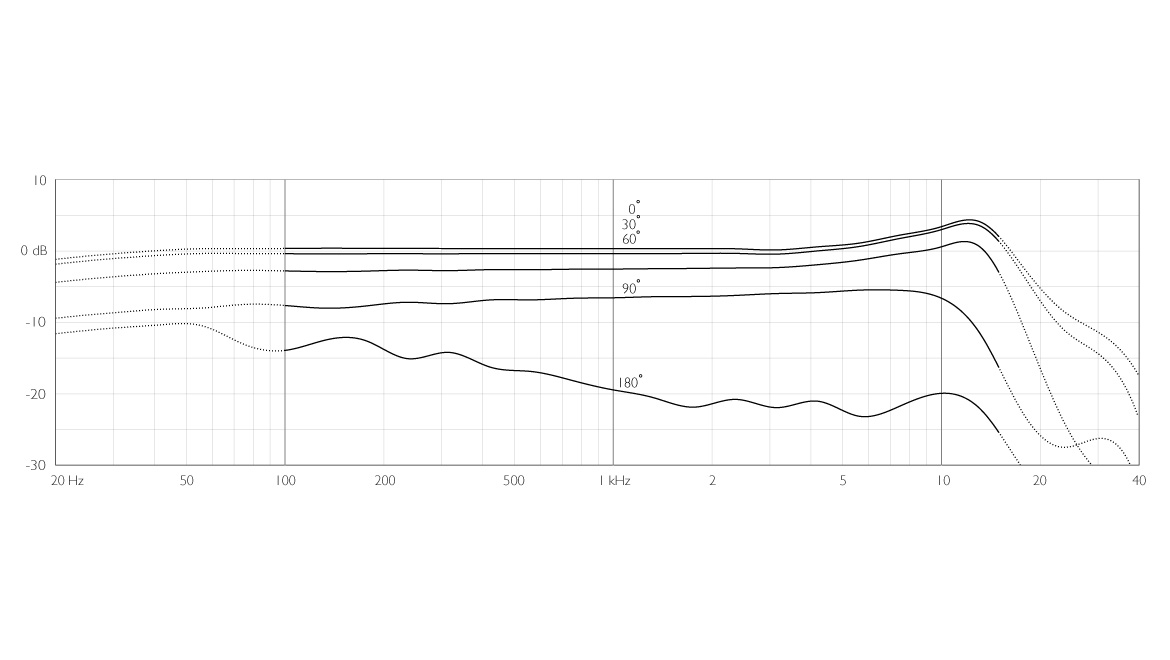 Typical on and off-axis response of a DPA 4098
DPA 4098 Polar Pattern: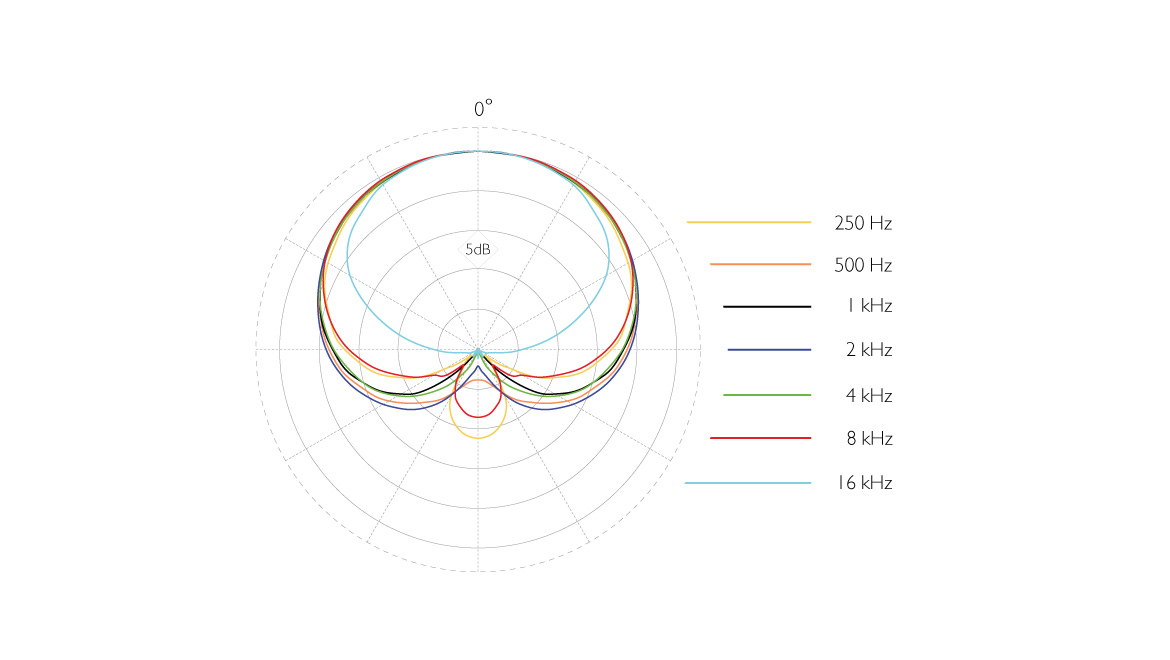 Typical directional characteristics of DPA 4098
1x DPA 4098 CORE Gooseneck Supercardioid Microphone, XLR
1x Foam Windscreen
Directional Pattern:
Supercardioid
Principle of operation:
Pressure gradient
Cartridge type:
Pre-polarized condenser
Frequency response:
20 Hz - 20 kHz
Dynamic range:
Typ. 110 dB
Color:
Black
Length:
122 cm
Connector:
XLR
Effective frequency range ±2 dB, at 20 cm (7.9 in):
MicroDot: 80 Hz - 15 kHz with 3 dB soft boost at 8-15 kHz
XLR-3M: 100 Hz - 15 kHz with 3 dB soft boost at 8-15 kHz and permanent 2nd order low-cut filter at 80 Hz
Sensitivity, nominal, ±3 dB at 1 kHz:
16 mV/Pa; -36 dB re. 1 V/Pa
Equivalent noise level, A-weighted:
Typ. 23 dB(A) re. 20 µPa (max. 26 dB(A))
Equivalent noise level, ITU-R BS.468-4:
Typ. 35 dB (max. 38 dB)
Distortion, THD < 1%:
130 dB SPL RMS, 133 dB SPL peak
Max. SPL, THD 10%:
135 dB SPL peak
Minimum load impedance:
2 kΩ
Rated output impedance:
From MicroDot: 30 - 40 Ω. From XLR connector or DAD6001-BC XLR Adapter: 100 Ω
Cable drive capability:
MicroDot: Up to 300 m (984 ft) with DAD6001-BC XLR Adapter
XLR-3M: Up to 100 m (328 ft)
Output balance principle:
Signal balanced with XLR connector or DAD6001-BC XLR Adapter
Common mode rejection ratio (CMRR):
> 60 dB from 50 Hz to 15 kHz with DAD6001-BC XLR Adapter
Power supply (for full performance):
MicroDot: Min. 5 V to max. 10 V through DPA adapter for wireless systems or
P48 (Phantom Power) with DAD6001-BC XLR adapter
XLR-3M: P48 (Phantom Power)
Current consumption:
Typ. 1.5 mA (microphone). 3.5 mA with DAD6001-BC XLR Adapter
Polarity:
+V at MicroDot pin for positive sound pressure (and pin 2 on XLR connector or DAD6001-BC XLR adapter)
Microphone diameter:
5.7 mm (0.22 in)
Microphone length:
Microdot: 16 cm (6 in), 28 cm (11 in), 43 cm (17 in), 77 cm (30 in), 122 cm (48 in)
XLR-3M: 20 cm (8 in), 32 cm (13 in), 47 cm (18 in), 77 cm (30 in), 122 cm (48 in).
Temperature range:
-40°C to 45°C (-40°F to 113°F)
Relative humidity (RH):
Up to 90%
Related products