DPA 2028 Supercardioid Vocal Mic, Wired DPA Handle, Black
Built for life on the road
One mic allows you to capture true sound and produce an unforgettable show. Effortlessly. The 2028 Vocal Microphone is designed for the unique challenges of live stage performances. It is a flexible handheld vocal condenser mic, which provides transparent, fantastic vocals to performers from a wide range of markets including live, HoW, broadcast, etc. Use it wired or together with your favorite wireless system, either way, just plug it in and hear the vocals shine like never before.
Renowned DPA sound
Natural vocals – from folk to metal
Reduces feedback issues
Rugged enough for the live stage
Uniform supercardioid directionality
Extreme SPL handling
With XLR output
The 2028 sports a supercardioid capsule with the famously flat DPA off-axis response. This gives the microphone a very high gain-before-feedback and at the same time makes it so much easier for sound engineers to handle bleed from other instruments at close proximity. The 2028 picks up these off-axis sounds in the most natural way.
We have designed a brand new capsule for the 2028, which is an integral part of the mic. It is fixed in its position on top of the shock mount and can't be dismounted. The newly-designed shock mount and pop filter have been developed specifically for the 2028.
On a live stage, the 2028 will deliver the same open and transparent sound that other DPA microphones deliver. In fact, it needs no (or very little) EQ to sound just like you are standing next to the singer listening to their performance. This allows the singer to use their voice just as if no mic was present, which puts less strain on them. In addition, it allows sound engineers to spend their time shaping the sound experience rather than covering up due to artifacts. This amazing transparency is unique for DPA vocal condenser mics.
2028 Frequency Response: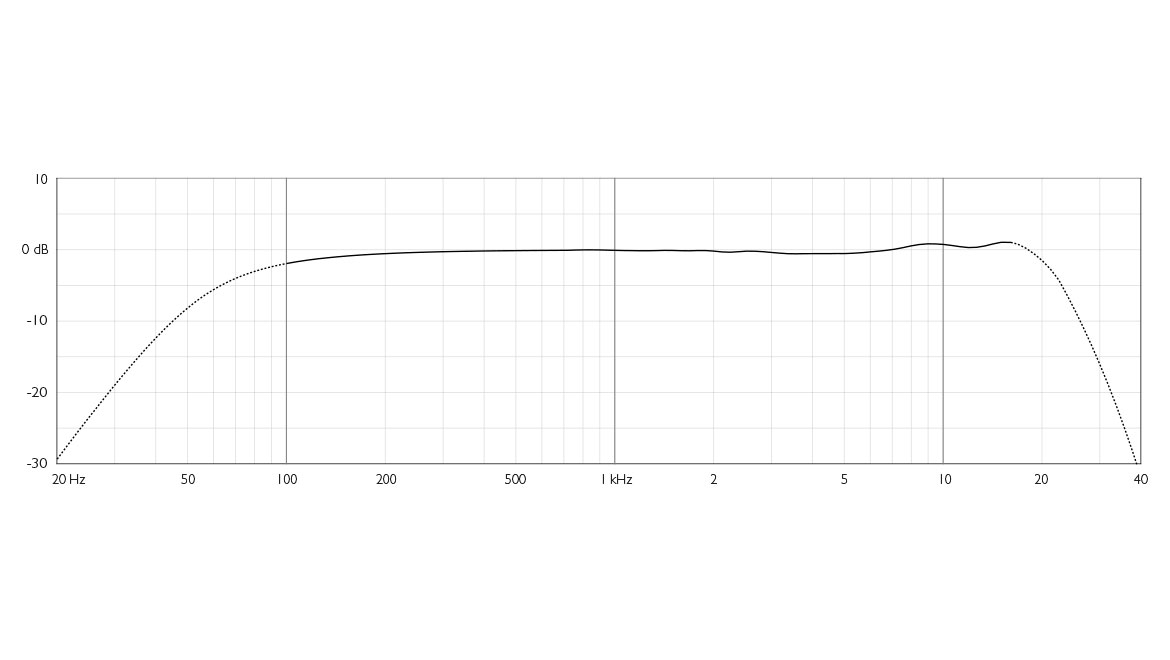 Typical on-axis response of a DPA 2028 Vocal Mic measured at 12 cm (4.7 in)
2028 Polar Pattern: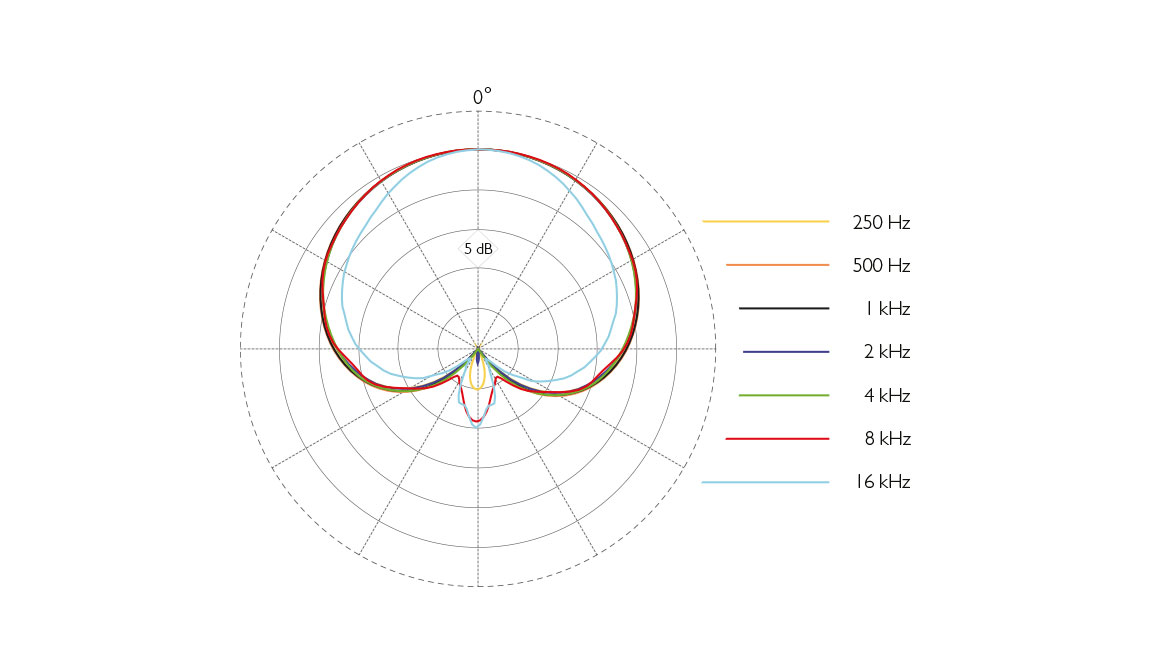 Typical directional characteristics of a DPA 2028 Vocal Mic
1x DPA 2028 Supercardioid Vocal Mic, Wired DPA Handle, Black
1x Microphone Clip
| | |
| --- | --- |
| Directional Pattern: | Supercardioid |
| Principle of operation: | Pressure gradient |
| Cartridge type: | Pre-polarized condenser |
| Frequency response: | 20 Hz - 20 kHz |
| Dynamic range: | Typ. 117 dB |
| Effective frequency range ±2 dB, at 12 cm (4.7 in): | 100 Hz - 16 kHz. Permanent 3rd order low-cut filter at 80 Hz |
| Sensitivity, nominal, ±3 dB at 1 kHz: | 5 mV/Pa; -46 dB re. 1 V/Pa |
| Equivalent noise level, A-weighted: | Typ. 22 dB(A) re. 20 µPa (max. 23 dB(A)) |
| Distortion, THD < 1%: | 136 dB SPL RMS, 139 dB SPL peak |
| Max. SPL, THD 10%: | 160 dB SPL peak |
| Minimum load impedance: | 1 kΩ |
| Rated output impedance: | 150 Ω |
| Cable drive capability: | 100 m (328 ft) |
| Output balance principle: | Impedance balancing with Active Drive |
| Common mode rejection ratio (CMRR): | > 50 dB at 1 kHz |
| Power supply (for full performance): | P48 (Phantom Power) |
| Current consumption: | Max 2.5 mA |
| Maximum output voltage, RMS: | 9 Vrms; 19 dBV; 28 dBu |
| Polarity: | +V at pin 2 for positive sound pressure |
| Weight: | 286 g (10.1 oz) |
| Microphone diameter: | 48 mm (1.9 in) |
| Capsule diameter: | 19 mm (0.75 in) |
| Microphone length: | 188 mm (7.4 in) |
| Temperature range: | -40°C to 45°C (-40°F to 113°F) |
| Relative humidity (RH): | Up to 90% |
Related products