DPA 4266 CORE Omni Flex Earset Mic, 110 mm Boom, Brown, MicroDot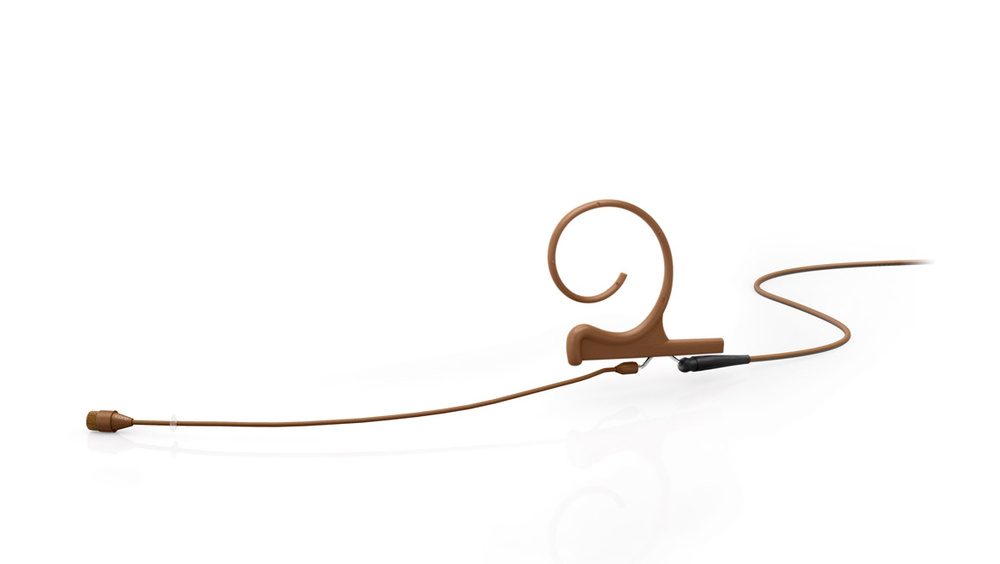 4266-OC-F-C00-LE
5713055012007 Legendary sound - flexible earset
The 4266 Omnidirectional Microphone combines the legendary sound of the 4066 Omnidirectional Capsule with a lightweight and flexible single earset system. This condenser mic is easy and fast to adjust and it offers clean and transparent sound quality with lots of headroom. The capsule itself is the same type as the 4066.
Earset (one ear) - Quickest and lightest option.
Pristine audio quality
Lightweight and flexible
Easy mounting to the left or right
Minimal visual impact
Resistant to humidity
Flexible adapter system fits most professional wireless systems
Like all of the microphones in the range, the 4266 Omnidirectional Earset Microphone offers accurate, natural voice intelligibility and very high SPL capabilities. Users can both speak and sing into the mic with no hint of distortion.
This microphone is available as an earset or headset. Earset variants are the quickest to put on and often the best choice when miking needs to be fast and easy for example for conference use. Headset variants sit more securely around the head and are ideal for active performance situations where the person wearing the headset won't feel the presence of the microphone. Both types are ergonomically designed to fit comfortably and easily. This mic adjusts to fit any ear size and head shape while at the same time it mounts securely and is hardly visible. By rotating the boom and the earhook, the microphone can be easily used on either the left or the right ear. The connector splits the cable from the microphone boom allowing you to swap broken cables and / or wireless connectors quickly.
IP58 certified
All CORE by DPA technology microphones are IP58 certified. This durability is achieved through a number of defense mechanisms:
Water-repellant nano-coating of the cover and housing
Hermetic sealing of the sensitive amplifier at the core of the mic
Dual gold plating of the diaphragm
DPA 4266 Frequency Response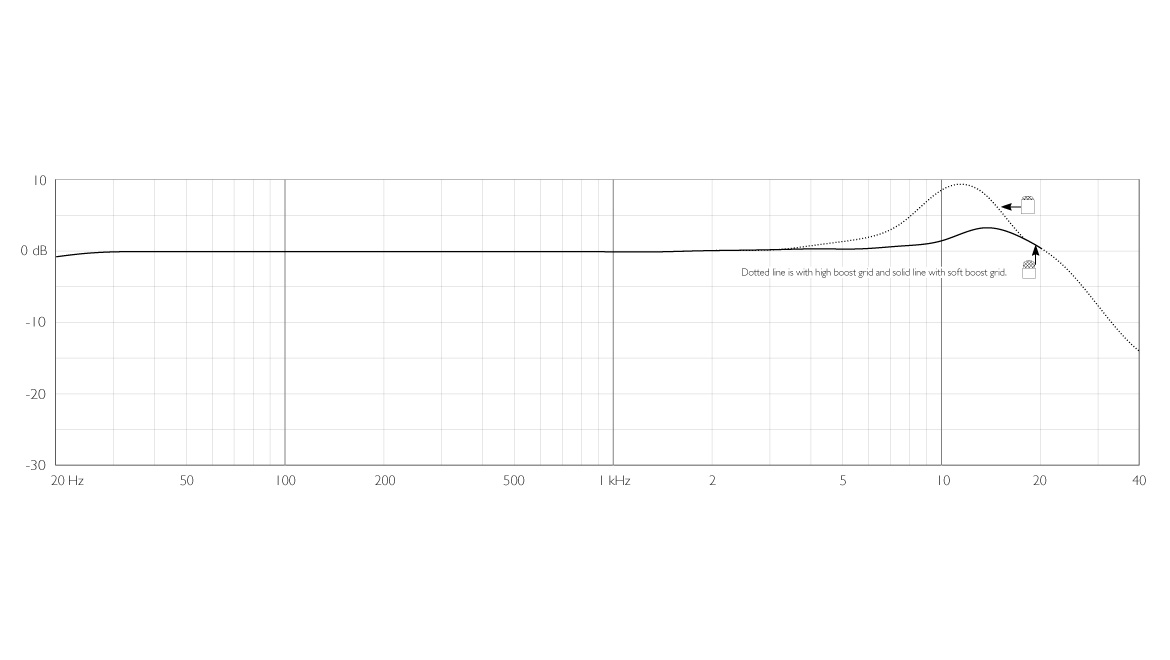 Typical on and off-axis response of DPA 4266
DPA 4266 Polar Pattern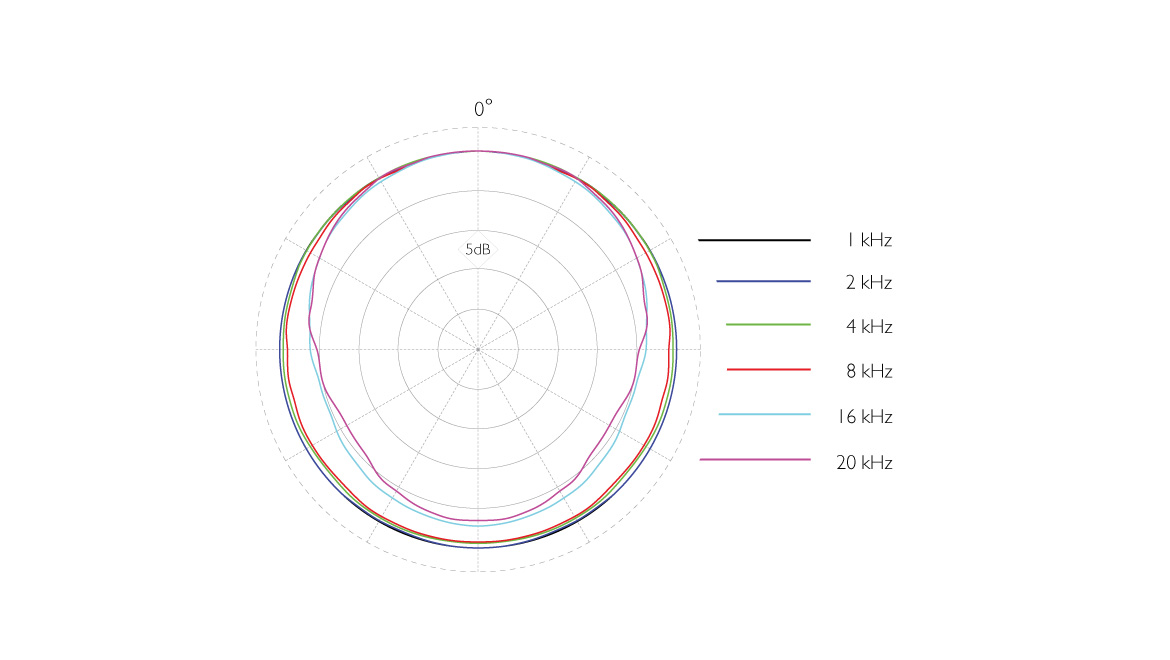 Typical directional characteristics of DPA 4266
1x DPA 4266 CORE Omni Flex Earset
3x Foam Windscreen
Directional Pattern:
Omnidirectional
Principle of operation:
Pressure gradient
Cartridge type:
Pre-polarized condenser
Frequency response:
20 Hz - 20 kHz
Dynamic range:
Typ. 111 dB
Color:
Brown
Connector:
MicroDot
Boom Length:
110 mm
Effective frequency range ±2 dB:
Soft boost grid: 40 Hz - 20 kHz, 3 dB soft boost at 8 - 20 kHz. High boost grid: 40 Hz - 20 kHz, 10 dB boost at 12 kHz
Sensitivity, nominal, ±3 dB at 1 kHz:
6 mV/Pa; -44 dB re. 1 V/Pa
Equivalent noise level, A-weighted:
Typ. 26 dB(A) re. 20 µPa (max. 28 dB(A))
Equivalent noise level, ITU-R BS.468-4:
Typ. 38 dB (max. 40 dB)
Distortion, THD < 1%:
134 dB SPL RMS, 137 dB SPL peak
Max. SPL, THD 10%:
144 dB SPL peak
Rated output impedance:
From MicroDot: 30 - 40 Ω. From DAD6001-BC: 100 Ω
Cable drive capability:
Up to 300 m (984 ft) with DAD6001-BC XLR adapter
Output balance principle:
Signal balanced with DAD6001-BC XLR Adapter
Common mode rejection ratio (CMRR):
> 60 dB from 50 Hz to 15 kHz with DAD6001-BC XLR Adapter
Power supply (for full performance):
For wireless systems Min. 5 V - max. 10 V through DPA adapter
With DAD6001-BC: P48 (Phantom Power). Will work from 12 V
Current consumption:
Typ. 1.5 mA (microphone). 3.5 mA with DAD6001-BC XLR Adapter
Polarity:
Positively increasing sound pressure produces positive-going voltage at MicroDot pin (and pin 2 on DAD6001-BC XLR adapter)
Microphone diameter:
5.4 mm (0.21 in)
Microphone length:
12.7 mm (0.5 in)
Cable length:
1.25 m (4.1 ft)
Cable color:
Black, beige or brown
Cable diameter:
1.6 mm (0.06 in)
Temperature range:
-40°C to 45°C (-40°F to 113°F)
Relative humidity (RH):
Up to 90%
Related products