DPA 4060 CORE Lavalier Microphone Kit
Complete kit with mics and accessories
This kit is perfect for broadcasters, TV studios, news anchors and other public speakers.
It is a robust and unobtrusive solution; the tiny 4060 Miniature Omnidirectional Microphone, Normal SPL is placed in the smallest holder on the market where it is protected from rough handling.
This mic offers a very clean, detailed and natural sound quality. This leaves it up to the user to decide on the correct placement to achieve the desired timbre.
DPA 4060 Frequency Response: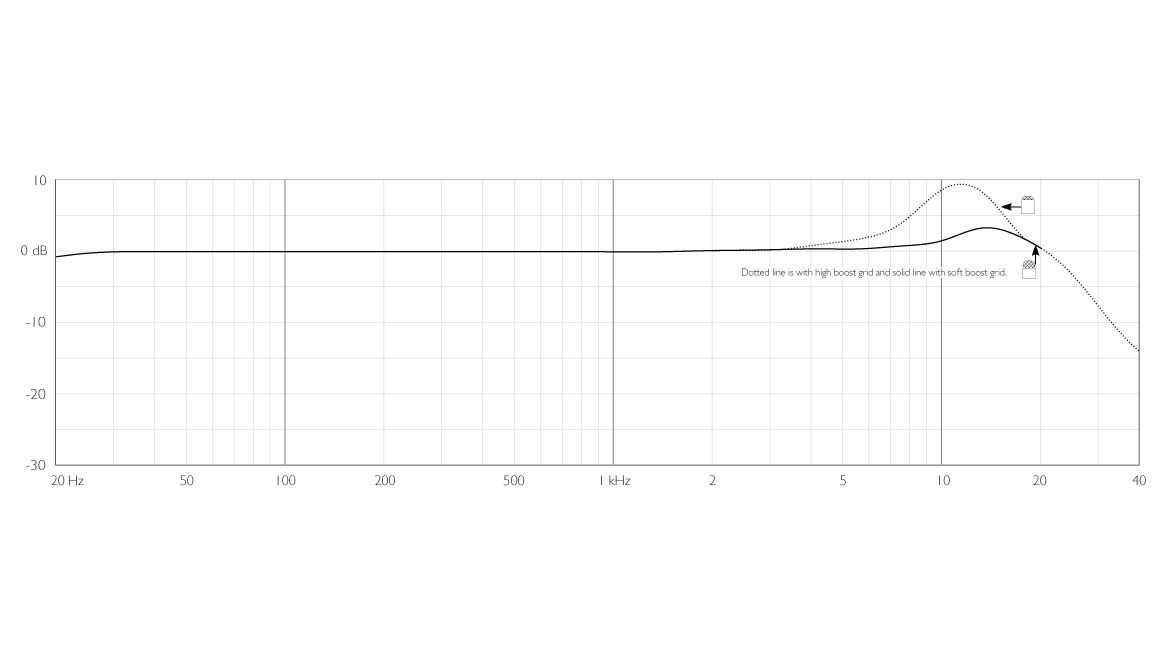 DPA 4060 Polar Pattern: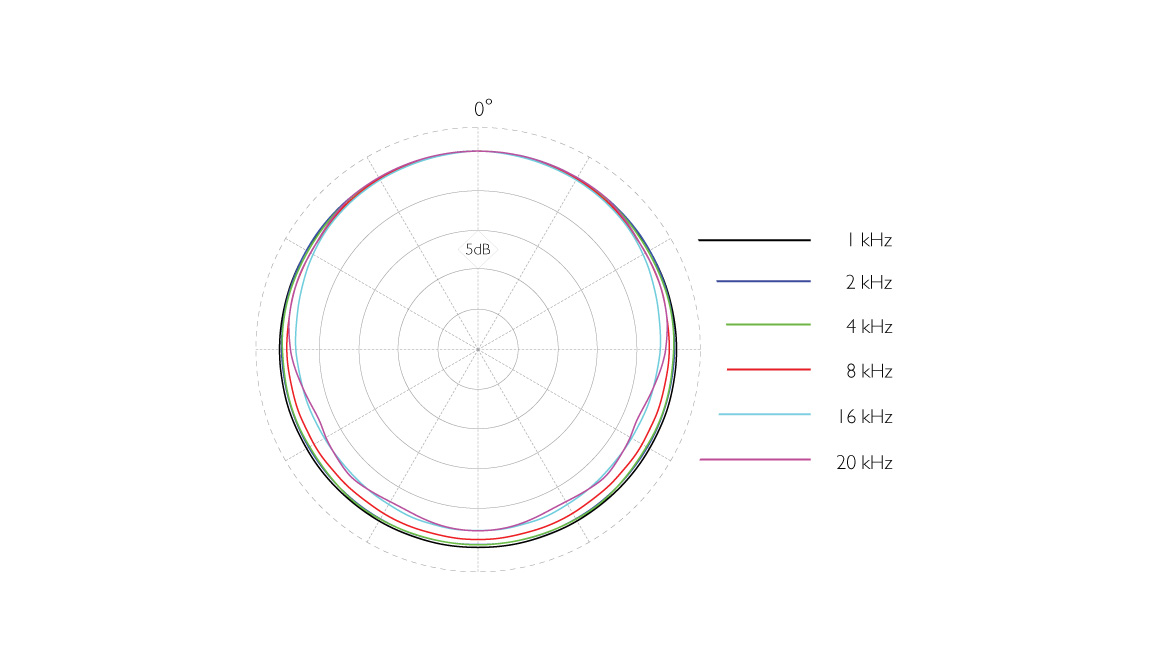 1x DPA 4060 CORE Omni Mic
1x Microdot adapter for XLR
1x DPA Curved Clip
1x Soft-boost Grid
1x High-boost Grid
Directional Pattern:
Omnidirectional
Principle of operation:
Pressure gradient
Cartridge type:
Pre-polarized condenser
Frequency response:
20 Hz - 20 kHz
Dynamic range:
Typ. 106 dB
Effective frequency range ±2 dB:
Soft boost grid: 20 Hz - 20 kHz, 3 dB soft boost at 8 - 20 kHz. High boost grid: 20 Hz - 20 kHz, 10 dB boost at 12 kHz
Sensitivity, nominal, ±3 dB at 1 kHz:
20 mV/Pa; -34 dB re. 1 V/Pa
Equivalent noise level, A-weighted:
Typ. 23 dB(A) re. 20 µPa (max. 26 dB(A))
Equivalent noise level, ITU-R BS.468-4:
Typ. 35 dB (max. 38 dB)
Distortion, THD < 1%:
126 dB SPL RMS, 129 dB SPL peak
Max. SPL, THD 10%:
134 dB SPL peak
Rated output impedance:
30 - 40 Ω
Cable drive capability:
Up to 300 m (984 ft) with DAD6001-BC XLR adapter
Power supply (for full performance):
For wireless systems Min. 5 V - max. 10 V through DPA adapter
With DAD6001-BC: P48 (Phantom Power). Will work from 12 V
Current consumption:
Typ. 1.5 mA (microphone). 3.5 mA with DAD6001-BC XLR Adapter
Polarity:
Positively increasing sound pressure produces positive going voltage on MicroDot pin
Sensitivity selection tolerance (at 1 kHz):
±1.5 dB
Microphone diameter:
5.4 mm (0.21 in)
Microphone length:
12.7 mm (0.5 in)
Cable length:
1.8 m (5.9 ft)
Temperature range:
-40°C to 45°C (-40°F to 113°F)
Relative humidity (RH):
Up to 90%