DPA MMA-A Digital Audio Interface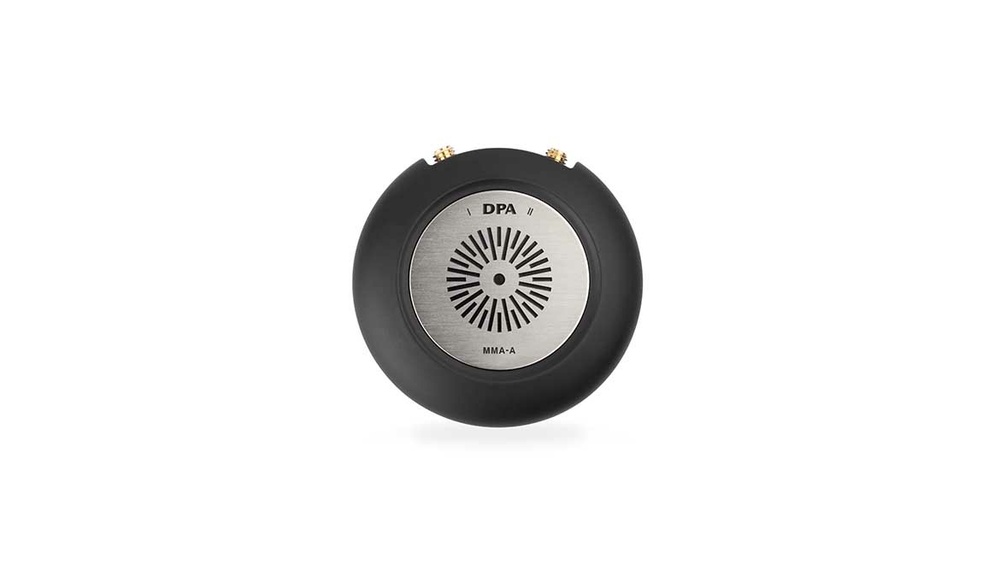 Flawless mobile audio
The MMA-A Digital Audio Interface is a high-quality, dual-channel microphone preamplifier and A/D converter that captures crystal-clear audio via your favorite recording / broadcasting apps. The MMA-A can be used together with all DPA microphones that have a MicroDot connector.
Dual-channel audio capture
Pocket-sized
Works with iOS devices, Mac or PC
Easy to use and store settings with the exclusive DPA App
Compatible with a range of recording / broadcasting apps
Works with all DPA mics with a MicroDot connector
Built on Earth, tested on Mars
NASA's Mars 2020 Rover took off on July 30, 2020 for a seven-month journey to the mysterious Red Planet. It touched down successfully on February 18, 2021 with a DPA 4006 Omnidirectional, an MMA-A Digital Audio Interface and an MMP-G Modular Active Cable in tow.
This flexibility allows any content creator to use the equipment for unexpected situations that might arise during the day. Whether it be a two-channel interview situation or a session of stereo recording ambience sound, the MMA-A makes it easier for you to do your job.
At about two inches in diameter, the MMA-A is ultra-compact, easily fitting in your pocket. It provides best-in-class audio quality and is controlled through a remote application on any iOS device. An exclusive DPA app is available for download from the Apple® App store. The app allows you to store gain settings and low-cut filters for ongoing and future personalized use in dedicated presets. Third-party applications can be used to accomplish specific tasks, including but not limited to, live broadcast and high-quality recordings.
The MMA-A comes with one Micro USB-B to iOS (Lightning) and one Micro USB-B to PC / Mac (USB-A) cable. Its MicroDot inputs allow it to be connected to all DPA miniature microphones, including the Lavalier Miniature, Headset Headset, Instrument and even the Pencil Recording microphones with the optional MMP-G preamp.

MMA-A is a fantastic tool for many applications:
Single-person interview with a lavalier:
Use the MMA-A together with a 6060 or 4060 Lavalier is perfect for when only one person is speaking. It is a robust and unobtrusive solution; the tiny Lavalier 6060 Subminiature Microphone is placed in the smallest holder on the market where it is protected from rough handling.This MMA-A can be combined with any other DPA mic, like the 4080 Miniature Cardioid, Lavalier, for more isolated sound pick up or a Pencil Mic Capsule via the MMP-G Modular Active Cable.
Headset solution:
A combination of a MMA-A with a DPA Headset offers the best speech pick up, due to the proximity of the headset mic to the sound source. It can be combined with other DPA mics for adding ambience or recording the surroundings of the situation that you are recording / broadcasting from.
Dual-mic interview with lavaliers:
Use the MMA-A together with two 6060 or two 4060 Lavaliers for an interview situation with a mic on each person. This gives a fluent interview where a journalist can interrupt without moving the mic away from the subject. It can also be used to create great-sounding stereo recording on a mobile phone or tablet.
Ultimate mobile broadcast kit:
Pair a MMA-A with a 4060 Series Miniature Omnidirectional Microphone6060 or 4060 Lavalier Microphone & 4060 Series Miniature Omnidirectional Microphone 4018 Capsule, which makes the ultimate mobile broadcast kit; containing one Lavalier Microphone, used by the journalist, and one MMC4018 Supercardioid Capsule, which takes care of the clean feed that often follows a broadcast. (The journalist's audio is in channel 1 and the ambience sound follows in channel 2.) This allows content to be used with the ambience sound but without the commentating.
1x DPA MMA-A Digital Audio Interface
1x Micro USB-B to iOS (Lightning) cable
1x Micro USB-B to PC / Mac (USB-A) cable
| | |
| --- | --- |
| Frequency range: | 20-22 kHz ±0.2 dB (Fs = 48 kHz); 20-40 kHz ±0.2 dB (Fs = 96 kHz) |
| Dynamic range: | Typ. 114 dB |
| Total harmonic distortion (THD): | THD < -100 dB, 0.001% @ 1 kHz @ -10 dBFs |
| Noise floor: | -114 dBFS, A-weighted |
| Current consumption: | <100 mA |
| Supported sample rates: | 44.1, 48 (default), 88.2, 96 kHz, Sample rates can be set by 3rd-party app |
| Resolution: | 24 bit |
| Filter (low cut / high pass): | 2. order @ 80 Hz, individual per channel |
| Diameter: | 56 mm (2.2 in) |
| Temperature range: | 0°C to 45°C (32°F to 113°F) |