DPA 4015 Wide Cardioid Mic Capsule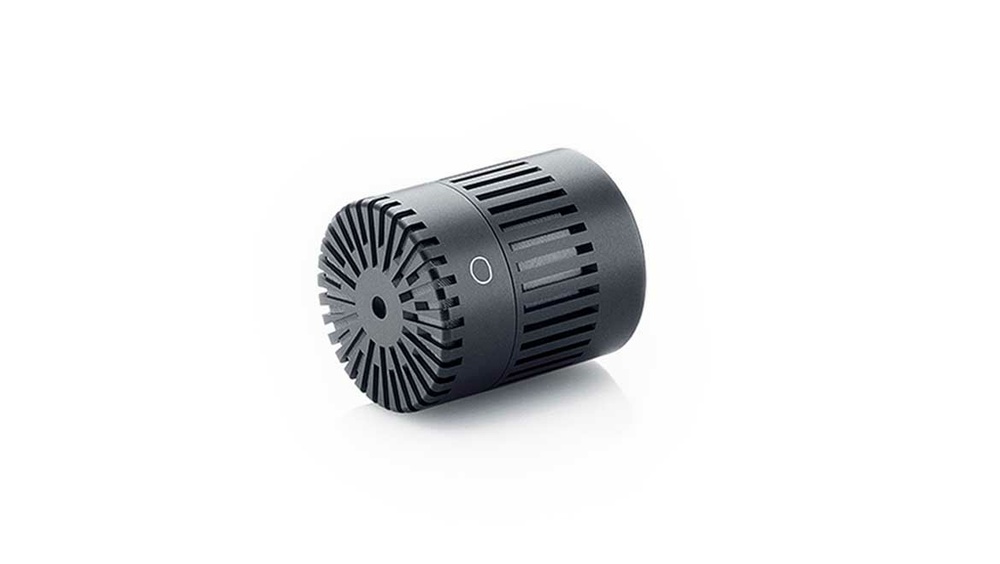 If you are already a Pencil 4011 Series devotee, you will discover an exciting alternative in our wide cardioid microphones. The MMC4015 Wide Cardioid Microphone Capsule differs in its polar pattern and is the perfect fill-in between an omnidirectional and a more directional microphone.
The off-axis characteristics of the MMC4015 Wide Cardioid Microphone Capsule are totally linear, a unique quality when it comes to authentic sound reproduction. Any leakage that occurs from off-axis sound sources is still a faithful reproduction of these sounds, just softly attenuated.
Sometimes a conventional cardioid pattern just isn't quite open enough. Recording orchestras or other ensembles sometimes requires a compromise between blending in the room reverberation and a more precise localization. When recording instruments with complex radiation patterns, the wide cardioid (also known as hemispheric) design covers a greater sound angle and is an excellent choice. This is the often ideal mic for recording grand piano, guitar, marimba, and percussion, or as a spot mic for groups in a symphony orchestra. Likewise, it is an excellent speech, dubbing, or vocal mic as its enhanced richness on the bass end nicely compliments many voices.
1x DPA 4015 Wide Cardioid Mic Capsule
| | |
| --- | --- |
| Directional Pattern: | Wide cardioid |
| Principle of operation: | Pressure gradient |
| Cartridge type: | Pre-polarized condenser |
| Frequency response: | 20 Hz - 20 kHz |
| Dynamic range: | Typ. 121 dB |
| Effective frequency range, ±2 dB, at 60 cm (23.6 in): | 40 Hz - 20 kHz |
| Sensitivity, nominal, ±2 dB at 1 kHz: | 10 mV/Pa; -40 dB re. 1 V/Pa |
| Equivalent noise level, A-weighted: | Typ. 18 dB(A) re. 20 µPa (max. 20 dB(A)) |
| Equivalent noise level, ITU-R BS.468-4: | Typ. 25 dB (correct with the attenuator in 0 dB or -20 dB setting) |
| Distortion, THD < 1%: | 136 dB SPL RMS, 139 dB SPL peak |
| Max. SPL, THD 10%: | 159 dB SPL peak |
| Switchable attenuator, filters etc.: | 0 dB / -20 dB |
| Minimum load impedance: | 2 kΩ |
| Rated output impedance: | 200 Ω |
| Cable drive capability: | 100 m (328 ft) |
| Output balance principle: | Impedance balancing with Active Drive |
| Common mode rejection ratio (CMRR): | > 60 dB |
| Power supply (for full performance): | P48 (Phantom Power) |
| Current consumption: | 2.8 mA |
| Maximum output voltage, RMS: | > 5 V |
| Polarity: | +V at pin 2 for positive sound pressure |
| Matching tolerance (frequency response and sensitivity): | ±1 dB |
| Phase deviation for kit: | < 10° |
| Microphone diameter: | 19 mm (0.75 in) |
| Capsule diameter: | 19 mm (0.75 in) |
| Microphone length: | 170 mm (6.7 in) |
| Temperature range: | -40°C to 45°C (-40°F to 113°F) |
| Relative humidity (RH): | Up to 90% |