DPA Surround Kit with 3 x 4006A, 2 x 4011A, Clips, Windscreens in Peli Case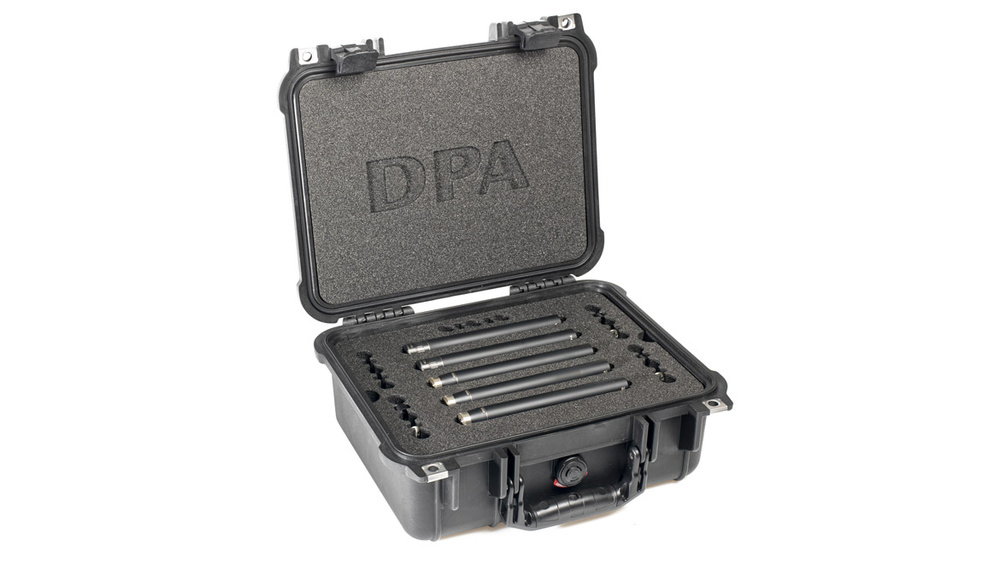 5006-11A A complete surround kit combining three 4006A Omnidirectional Microphones and two 4011A Cardioid Microphones, carefully factory-matched to achieve full precision.
Five carefully matched microphones
Useful as orchestral main pair
Peli™ Case transportation and protection
Even though the standard tolerances onour pencil mics are extremely low, the surround match is even closer. The specially-selected 4006As are matched within ±0.5 dB on both frequency response and sensitivity. The 4011As are matched within ±1 dB.
The natural sound, high sensitivity, low noise-floor and extremely linear frequency response from 10 Hz to 20 kHz (±2 dB) of the microphones make the 4006A Omnidirectional Microphones the perfect choice for all AB Stereo, Decca Tree or surround main array recordings.
The foam design in the heavy-duty transportation box allows for fast and easy exchange of microphone / accessory inlays.
Whats Included:
5x Foam Windscreens
5x Mic Clips
3x Free-Field Grids
3x Close-Miking Grid
3x Diffuse-Field Grids
1x Peli Case