Genelec 8320A Monitors + GLM kit Bundle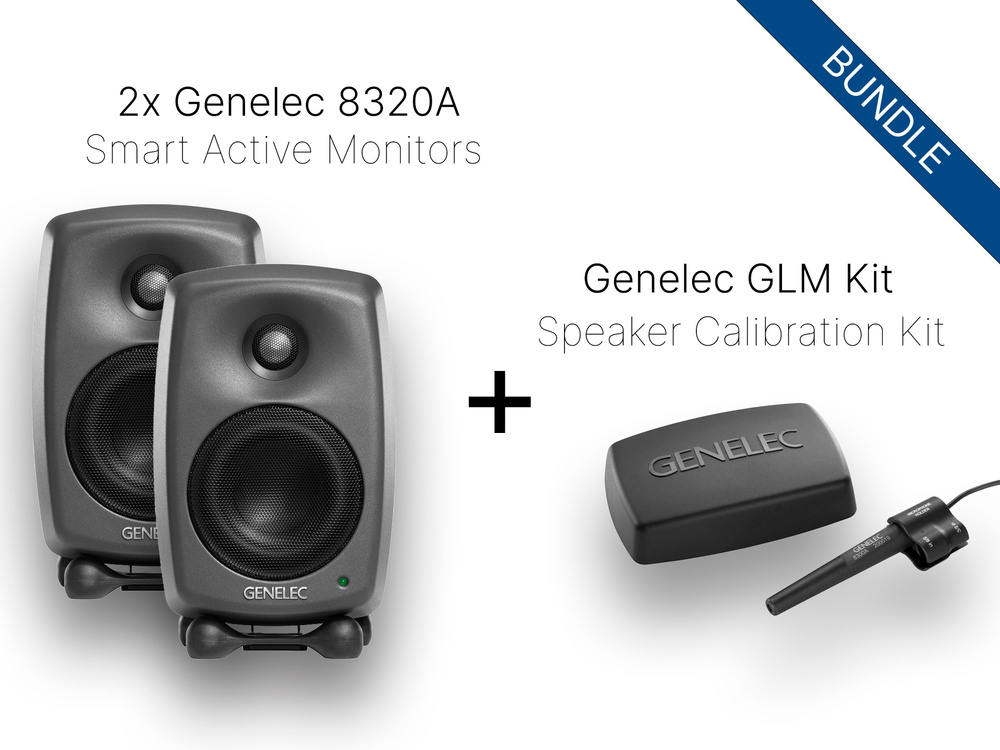 Introducing the ultimate audio experience.
The bundle includes a pair of 8320A Smart Active Monitors, which feature cutting-edge technology for crystal-clear sound reproduction. The speakers are compact and easy to install, making them perfect for home use or in professional studios.
But that's not all - when you pair the Genelec 8320 Monitors with the Genelec GLM Calibration kit, you'll have complete control over your audio environment. The GLM kit allows you to calibrate your speakers to your room, ensuring the best possible listening experience. With its intuitive interface and powerful tools, the GLM kit puts the power of sound optimization in your hands.
Experience the difference that the Genelec 8320A Smart Active Monitors and the Genelec GLM Calibration kit can make in your audio setup. Order now and take the first step towards audio excellence.
Features:
Smart Active Monitor (SAM™) Systems
Active Crossovers
SPL: 100dB
Frequency Response: 55 Hz - 23 kHz (-6 dB)
Monitor Connections:

1 x XLR Analog Input
2 x RJ45 Control
Genelec 8320 Speakers
2x 8320A monitors
2x IsoPods
2x Mains power cables 1,8 m
2x RJ45 cables 5 m
2x Operating manuals
GLM Kit
1x GLM network adaptor
1x 8300A calibration microphone and microphone holder for 3/8 in and 5/8 in thread
1x 1.8 metre USB cable
1x Quick Connection Guide.
Related products