DPA 4011 Gooseneck - Floor Stand (Single or Twin)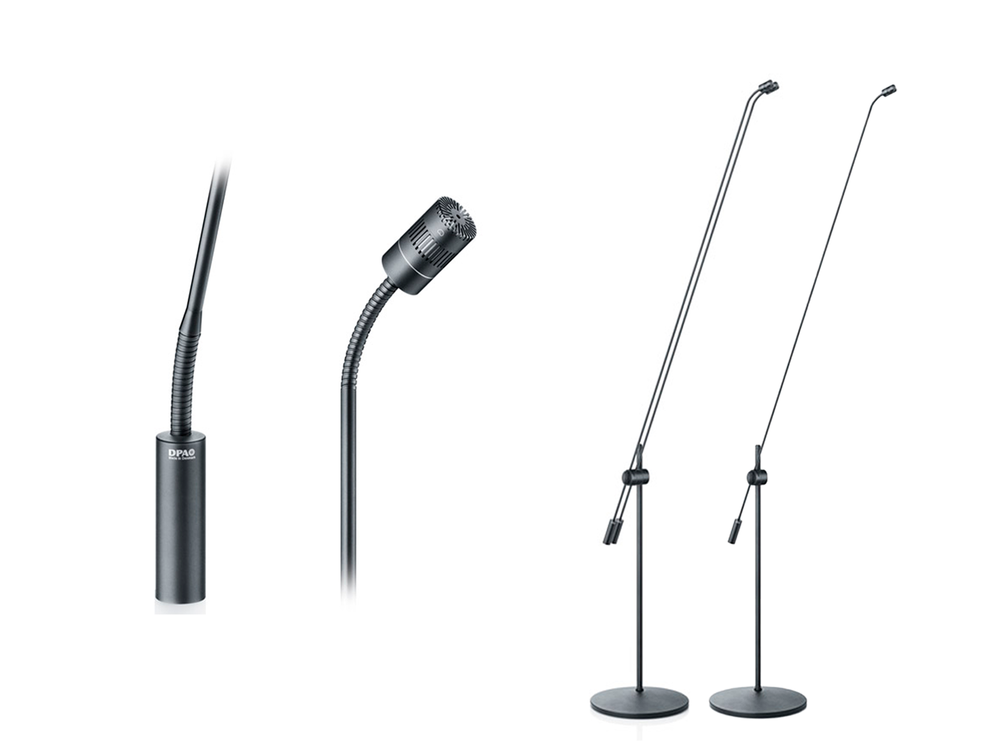 Elegant and exclusive design
Using the MMC4011 Cardioid Microphone Capsule for its directional quality and attention to detail, this solution makes everything sounds like the original. A complete microphone floor stand solution offering a high-quality stage voice or instrument mic in an elegant and exclusive design.
Choose between Single or Twin Mic setup
Low noise and natural voice
Highly directional for high isolation
Uniform, frequency independent directionality
Exclusive, elegant design
Integrated shock-mounting in floor base
Rapidly stabilizing microphone boom pole Modular flexibility
This floor stand solution has an elegant and exclusive design with a black, non-reflective surface specifically made to handle the, from time to time, rough life in TV-studios, OB-vans and onstage in theaters and concert halls. The Floor Base has an integrated shock mounting solution. The thread screw holds the Stand Extension and MMP-F Modular Active Boom. This unique design allows for a long stage microphone boom pole that does not swing, but rapidly stabilizes itself after being positioned.
These floor stand solutions can quickly, and with no tools needed, transform into a new configuration. You can combine it with another pencil mic capsule and preamplifier.
A flat on-axis frequency response and excellent phase response deliver a faithful reproduction of the original sound. The off-axis response is similarly smooth so that any leakage is an accurate reflection of the original, though attenuated according to the true first-order cardioid pickup pattern.
DPA 4011 Frequency Response: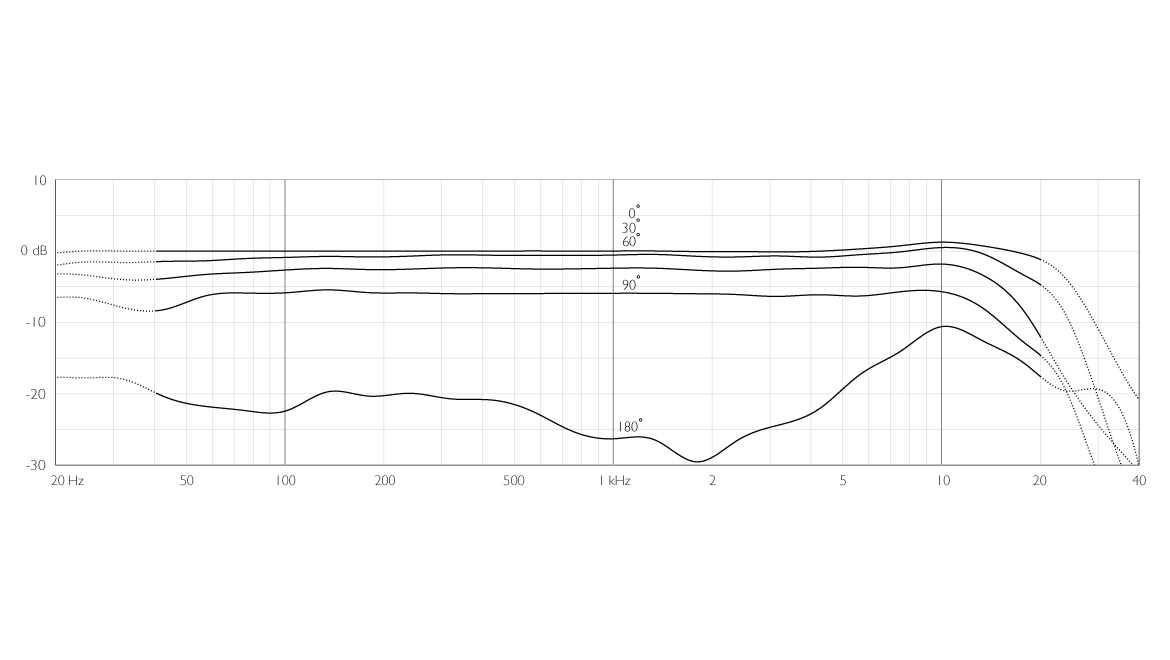 Typical on and off-axis response of DPA 4011
DPA 4011 Polar Pattern: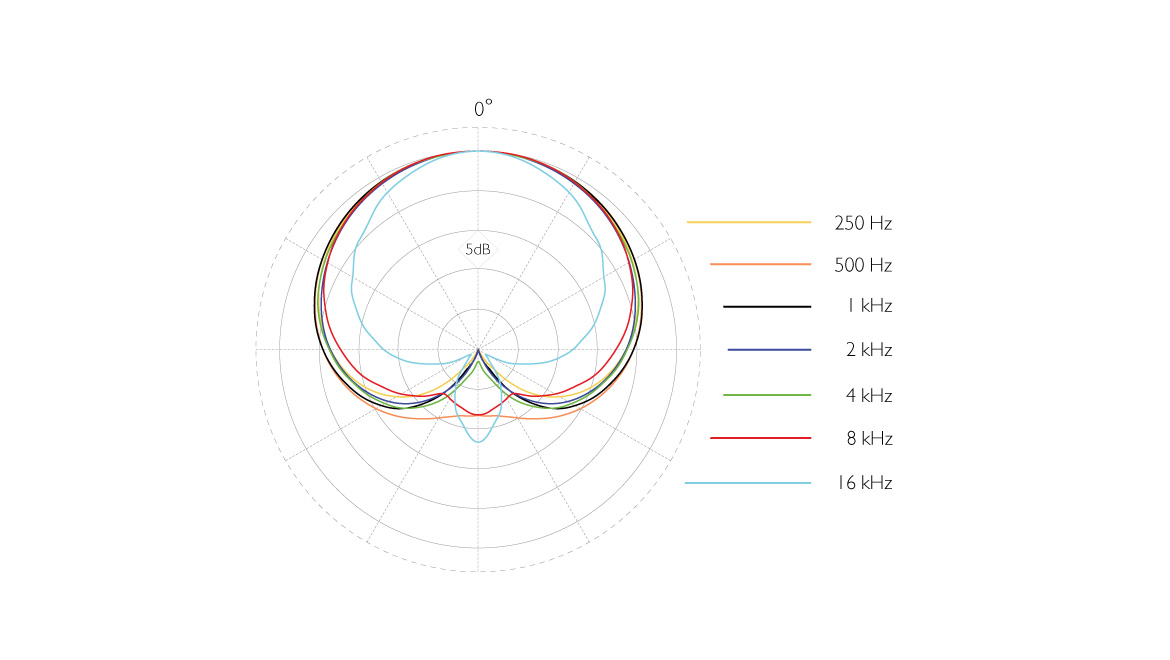 Typical directional characteristics of DPA 4011
Related products