DPA d:facto™ 4018V Softboost Supercardioid Mic, SE2-ew Adapter (Sennheiser 2000/6000/9000/evolution/D1), Black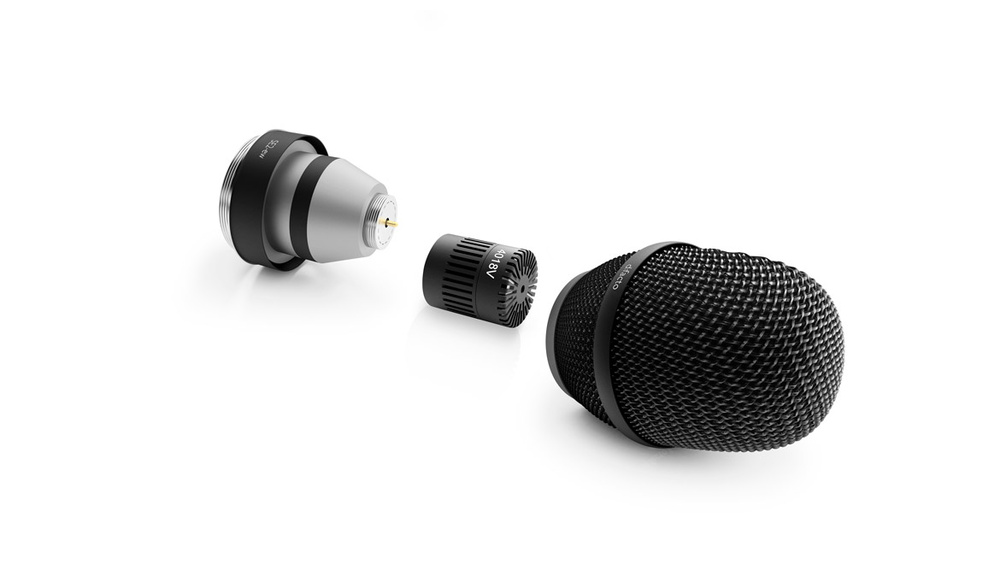 LINEAR WITH HIGH-END BOOST (4018V)
Blends the best from cardioid and supercardioid patterns. Has a high-end boost.
Extraordinarily natural sound
Perfectly uniform supercardioid directionality
High separation
Extreme SPL handling
Low handling noise
Sleek design
Flexible adapter system fits most professional wireless systems
The d:facto™ series brings true studio sound to the live stage and broadcasting studio. This version has a pre-programmed high-end boost has a 3 dB soft boost at 12 kHz. The modular nature of the d:facto™ series allows you to switch the capsule as well as the adapter, making it the most flexible vocal microphone available on the market.
1x DPA d:facto™ 4018V Softboost Capsule
1x SE2-ew Adapter for Sennheiser 2000/6000/9000/evolution/D1
1x DPA Vocal Mic Grid, Black
Directional Pattern:
Supercardioid
Principle of operation:
Pressure gradient
Cartridge type:
Pre-polarized condenser
Frequency response:
20 Hz - 20 kHz
Dynamic range:
Typ. 120 dB
Effective frequency range ±2 dB, at 12 cm (4.7 in):
40 Hz - 16 kHz with 3 dB soft boost at 12 kHz
Sensitivity, nominal, ±2 dB at 1 kHz:
5 mV/Pa; -46 dB re. 1 V/Pa
2 mV/Pa; -54 dB re. 1 V/Pa with Adapter for wireless
Equivalent noise level, A-weighted:
Typ. 19 dB(A) re. 20 µPa (max. 21 dB(A))
Distortion, THD < 1%:
136 dB SPL RMS, 139 dB SPL peak
Max. SPL, THD 10%:
160 dB SPL peak
Rated output impedance:
100 Ω
Minimum load impedance:
1 kΩ
Cable drive capability:
100 m (328 ft)
Output balance principle:
Impedance balancing with Active Drive
Common mode rejection ratio (CMRR):
> 50 dB at 1 kHz
Power supply (for full performance):
P48 (Phantom Power)
Current consumption:
Max 2.0 mA
Maximum output voltage, RMS:
8 V
Polarity:
+V at pin 2 for positive sound pressure
Weight:
309 g (10.9 oz)
Microphone diameter:
52 mm (2.05 in)
Capsule diameter:
19 mm (0.75 in)
Microphone length:
205 mm (8.1 in)
Temperature range:
-40°C to 45°C (-40°F to 113°F)
Relative humidity (RH):
Up to 90%