DPA 4018 Supercardioid Mic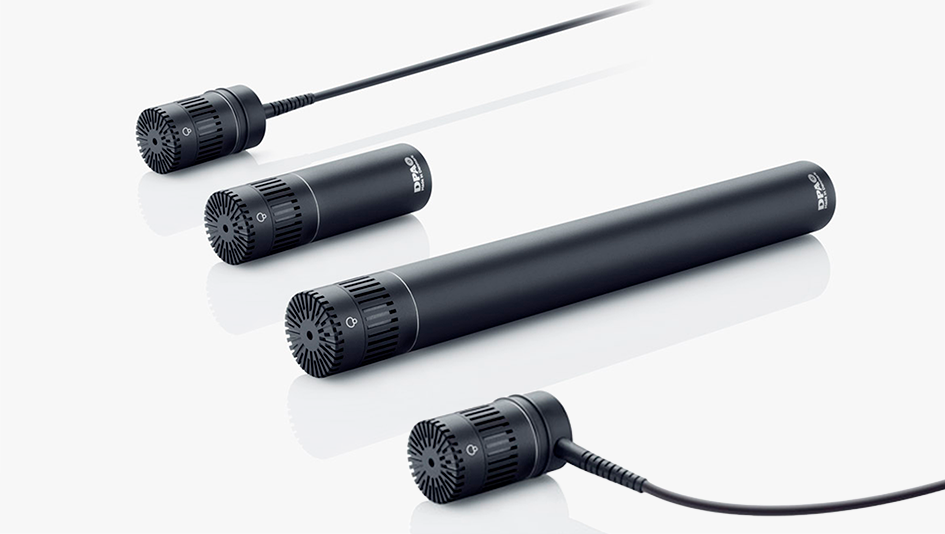 Highly-directional supercardioid pattern
Designed for a broad range of long-distance broadcast, ENG and film miking applications, such as booming, dialogue, interview and table or podium use, the 4018 Supercardioid Microphone offers superb flexibility through modular accessories.
This microphone is part of our flexible pencil mic series. It has a highly-directional supercardioid pickup pattern with a smooth and uniform off-axis frequency response.
The supercardioid shape is frequency independent, securing an identical sound color around the microphone. The usual rear lobe heard on most supercardioids is minimized on this capsule. This makes it much more isolated without sudden frequency dependent peaks and dips.
Low noise and high sensitivity
Highly directional for high isolation
Most controlled supercardioid shape
Uniform, frequency independent directionality
Modular flexibility
Combine it with the preamp of your choice
At any time, and with no tools needed, it is possible to transform the MMC4018 Supercardioid Microphone Capsule into a new configuration.
The MMP-A Microphone Preamp is an ultra-transparent, transformerless preamp with active drive for impedance balancing. The MMP-C Compact Microphone Preamp is an ultra-compact preamp with active drive for impedance balancing. It has a slightly softer character than the other preamps in the series.
Other preamps include the very small form factor types MMP-E Modular Active Cable (XLR output) and MMP-GR/GS Preamp with Modular Active MicroDot Cable for Pencil Microphone, 3 m (9.8 ft) (MMP-GR, MMPMMP-G Modular Active Cable MicroDot output), allowing for very slim set-ups. The MMP-G even allows you to match a larger microphone directly to a wireless transmitter. The MMP-G, together with the GSM4000 Gooseneck Shock Mount, can be used for anything from very lightweight booming applications to very high-end instrument miking using the 4099 series of instrument mounting options.
4018 Frequency response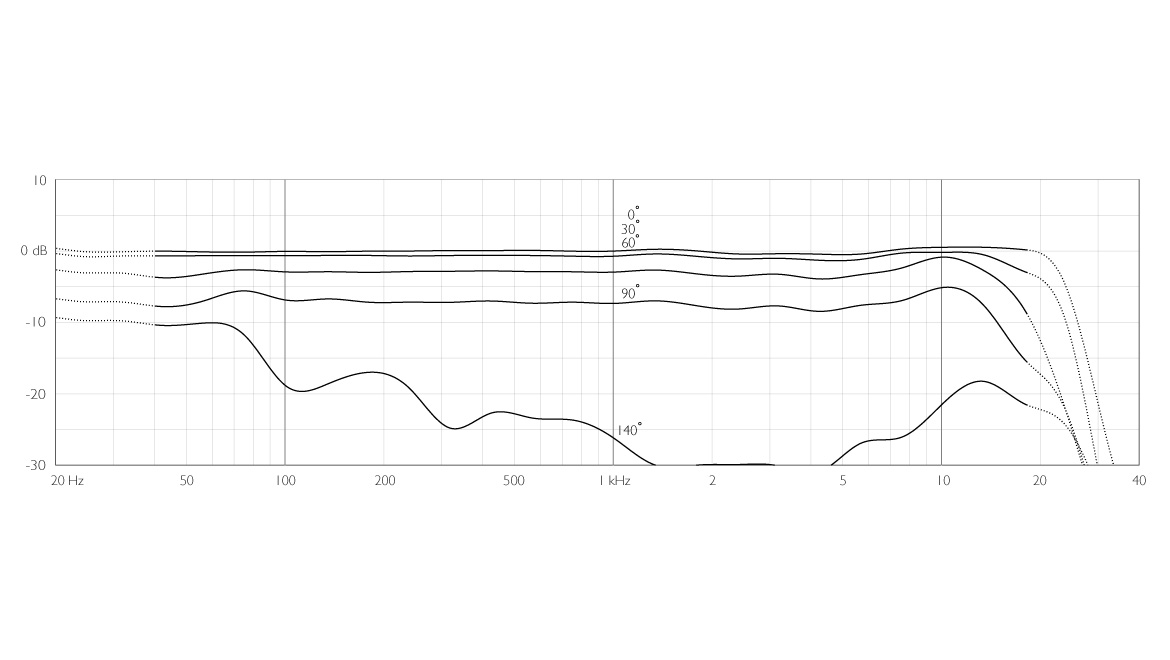 Typical on and off-axis response of a 4018 Supercardioid Microphone measured at 30 cm (11.8 in)
4018 Polar Pattern: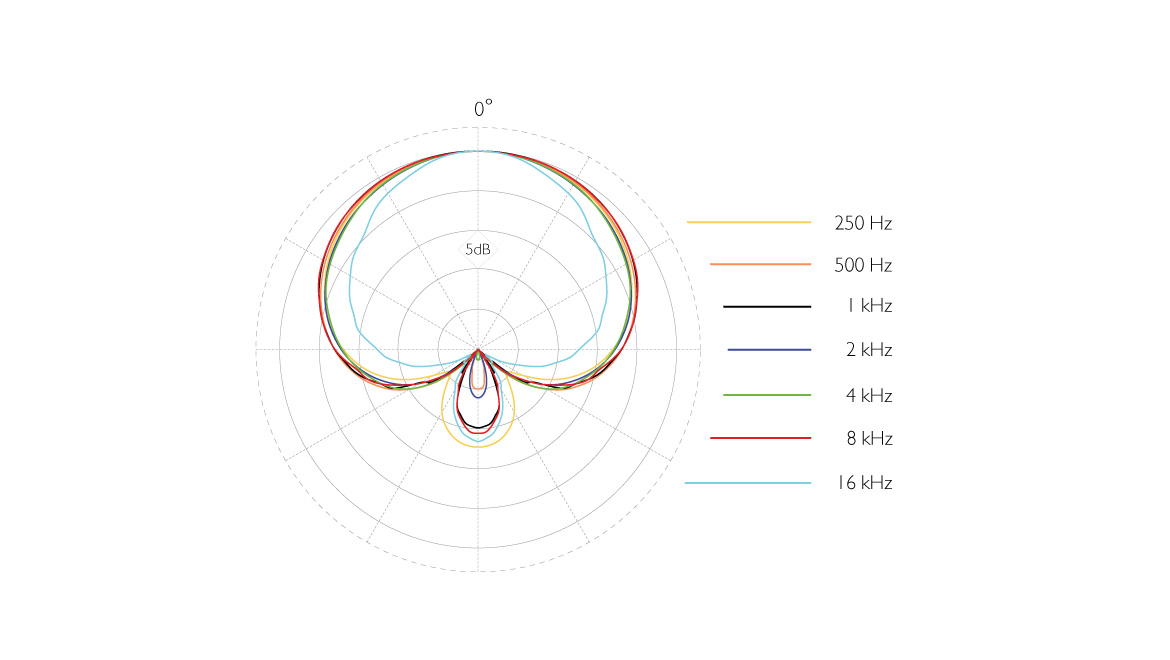 Typical directional characteristics of a 4018 Supercardioid Microphone
Related products