DPA 4661 CORE Heavy Duty Omni Mic, Loud SPL, Black, MicroDot
4661-OC-H-B00
5713055018856 The 4661 Heavy Duty can handle SPL 144 dB peak before clipping, making it one of the best miniatures for use on very loud and powerful instruments like snare drums, guitar, bass, speaker cabinets or other high-SPL sound sources. The heavy-duty cable relief and a thicker cable works well in live environments, which can sometimes be rough.
DPA's toughest miniature
Made for situations where you require maximum security and where the visual size of the mic is less important. The Heavy Duty 4661 features a stainless steel housing, a heavy-duty cable relief and a thick 2.2 mm (0.09 in) cable. Our Heavy Duty microphones are a more robust version of the original mics they are based upon.
For Loud SPL
The most rugged and reliable version of DPA miniatures
Stainless steel housing, heavy-duty strain relief and thick cable
Exceptional audio quality
Uniform, consistent sound between DPA mics
Sturdy but small for flexible and easy concealment
Modular adapter system fits most professional wireless systems
Extreme Durability
These microphones withstand the toughest of conditions. They are designed with an extra-robust, Kevlar-reinforced cable and a strain relief, which is built to withstand the constant twists, bends and pulls that are part of the everyday use in harsh environments. A 5.4 mm diameter pre-polarized condenser element with a contained within a vertical diaphragm called the Double Vent Protection System, which makes the mics extremely resistant to humidity and sweat
Acoustic Response
The acoustic response of the this mic can be modified by selecting the correct grid for the job. Two grids are supplied with each microphone . The Soft Boost Grid gives a 3 dB soft boost at 8-20 kHz while the High Boost Grid introduces a 10 dB soft boost around 12 kHz. Both of these grids are made of anodized stainless steel. They can be detached from the microphone and wiped cleaned of sweat, makeup, dust etc.
DPA 4661 Frequency Response: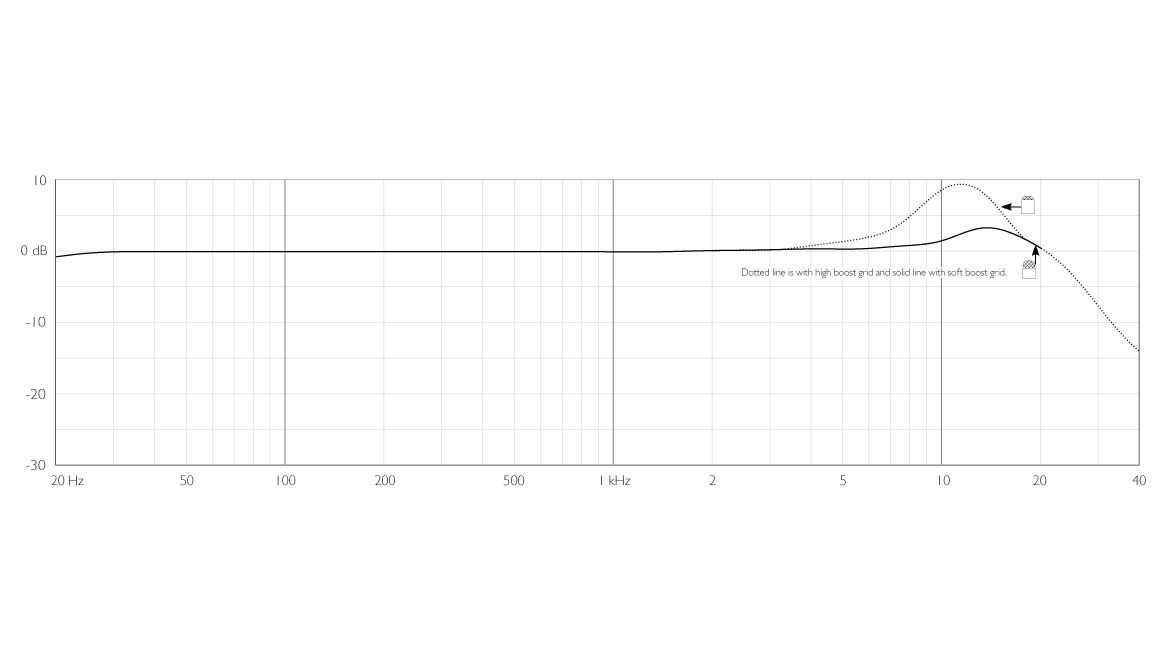 Typical response of a 4661
DPA 4661 Polar Pattern: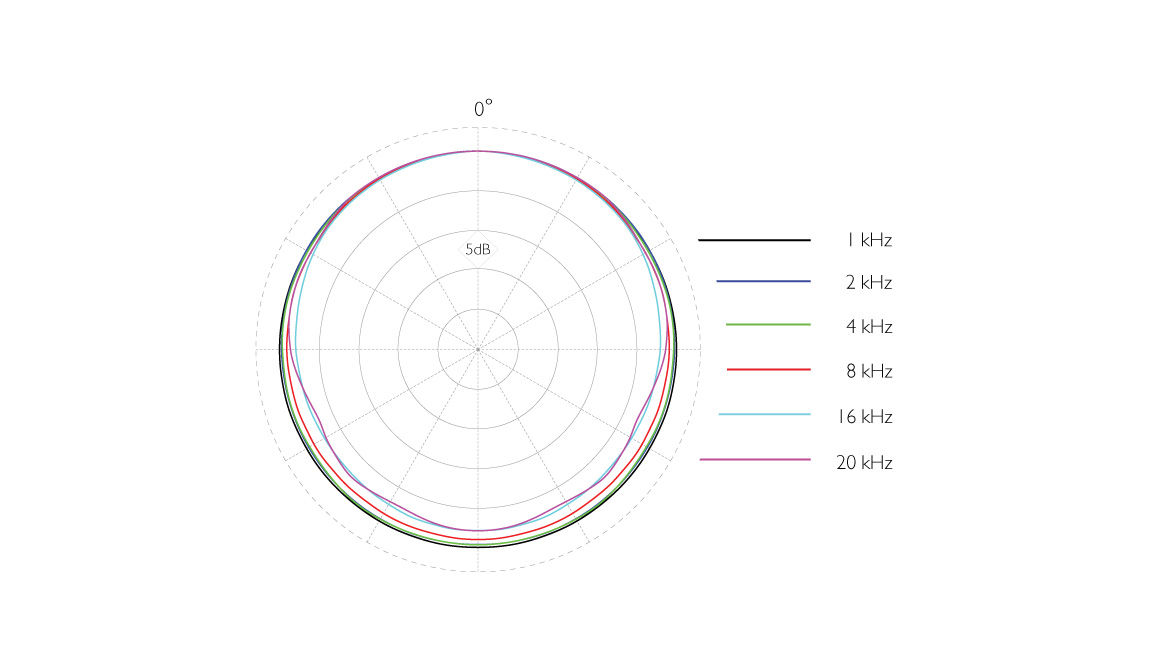 Typical directional characteristics of a 4661
1x DPA 4661 CORE Heavy Duty Omni Mic, Normal SPL
1xSoft boost grid
1x High boost grid
Directional Pattern:
Omnidirectional
Principle of operation:
Pressure gradient
Cartridge type:
Pre-polarized condenser
Frequency response:
20 Hz - 20 kHz
Dynamic range:
Typ. 97 dB
Color:
Black
Connector:
MicroDot
Effective frequency range ±2 dB:
Soft boost grid: 20 Hz - 20 kHz, 3 dB soft boost at 8 - 20 kHz. High boost grid: 20 Hz - 20 kHz, 10 dB boost at 12 kHz
Sensitivity, nominal, ±3 dB at 1 kHz:
6 mV/Pa; -44 dB re. 1 V/Pa
Equivalent noise level, A-weighted:
Typ. 26 dB(A) re. 20 µPa (max. 28 dB(A))
Equivalent noise level, ITU-R BS.468-4:
Typ. 38 dB (max. 40 dB)
Distortion, THD < 1%:
120 dB SPL RMS, 123 dB SPL peak
Max. SPL, THD 10%:
144 dB SPL peak
Rated output impedance:
From MicroDot: 30 - 40 Ω. From DAD6001-BC: 100 Ω
Cable drive capability:
Up to 300 m (984 ft) with DAD6001-BC XLR adapter
Output balance principle:
Signal balanced with DAD6001-BC XLR Adapter
Common mode rejection ratio (CMRR):
> 60 dB from 50 Hz to 15 kHz with DAD6001-BC XLR Adapter
Power supply (for full performance):
For wireless systems Min. 5 V - max. 10 V through DPA adapter
With DAD6001-BC: P48 (Phantom Power). Will work from 12 V
Current consumption:
Typ. 1.5 mA (microphone). 3.5 mA with DAD6001-BC XLR Adapter
Polarity:
Positively increasing sound pressure produces positive-going voltage at MicroDot pin (and pin 2 on DAD6001-BC XLR adapter)
Microphone diameter:
5.4 mm (0.21 in)
Microphone length:
17.6 mm (0.7 in)
Cable length:
1.8 m (5.9 ft)
Cable color:
Black or beige
Cable diameter:
2.2 mm (0.09 in)
Temperature range:
-40°C to 45°C (-40°F to 113°F)
Relative humidity (RH):
Up to 90%
Related products